Personalised Tote Bags & Travel Bags
Find your new favourite bag.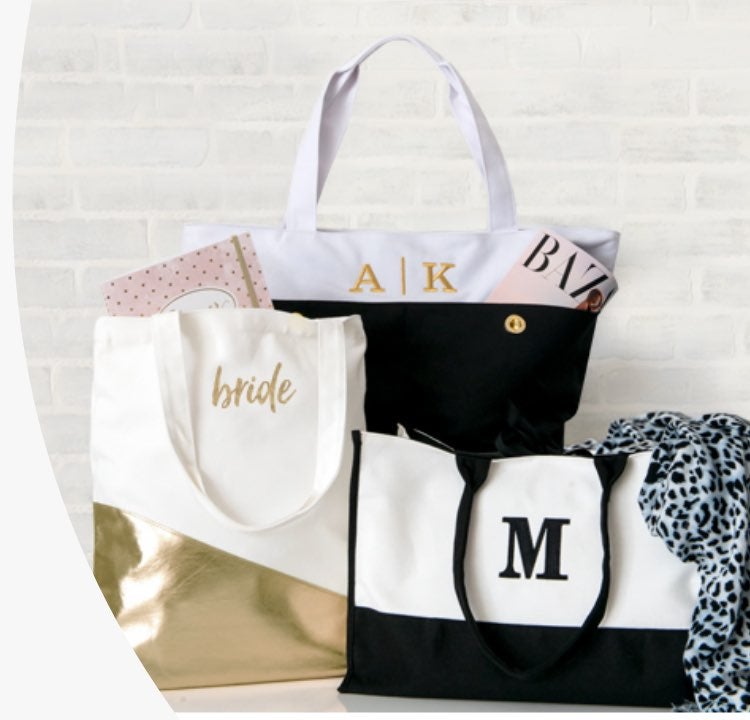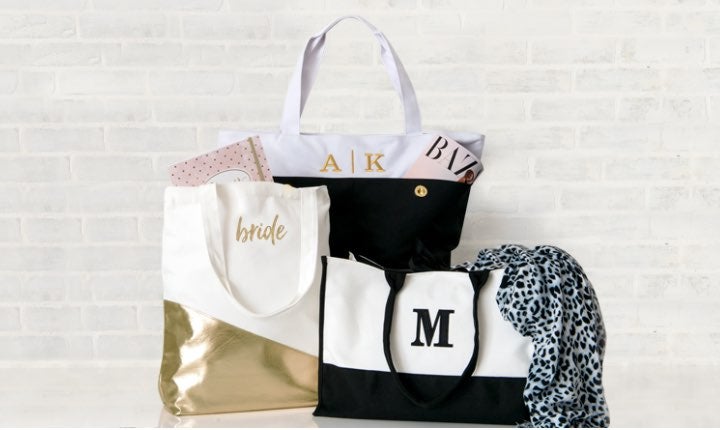 Personalised Tote Bags & Travel Bags – Custom Bags
Add an extra dash of style to your travel gear by using personalised travel bags and tote bags from Weddingstar. Our collection includes a wide variety of custom bag styles so you can find the best fit for your on-the-go needs. Pack for bigger trips in a personalised duffle bag or travel bag. Use a toiletry bag featuring your initials or name, and stash your laptop and other essentials in a custom backpack. We even have duffle bags and backpacks for kids with cute customisation options.
When you're just running errands or tackling your to-do list, we've got you covered. A personalised tote bag with your monogram or name works great for grocery shopping or heading to the gym. When you go to yoga class, store your personalised mat in a custom yoga travel bag to keep it nice and clean. Wherever the day takes you, these stylish totes and travel bags from Weddingstar make for stylish and practical accessories.