Water Bottles & Drinkware
Personalised Water Bottles and Drinkware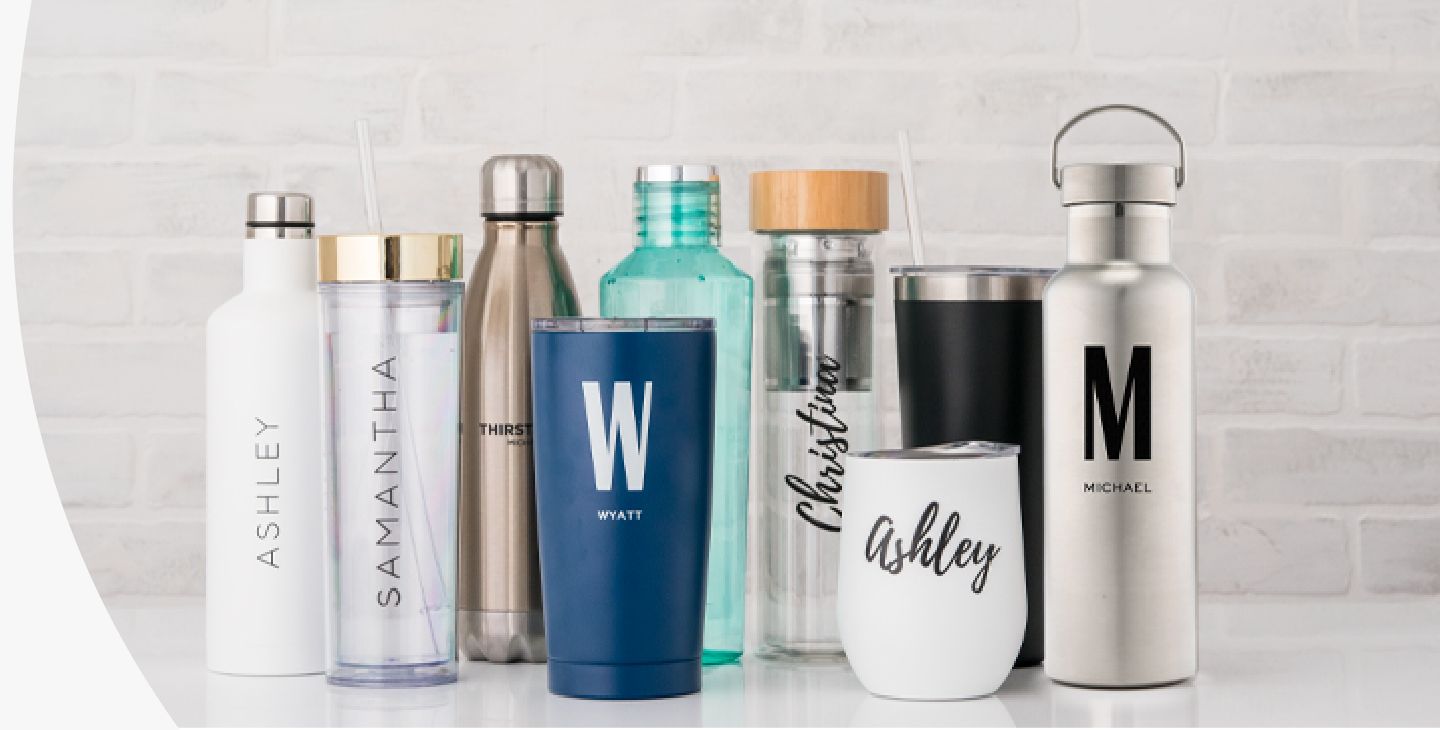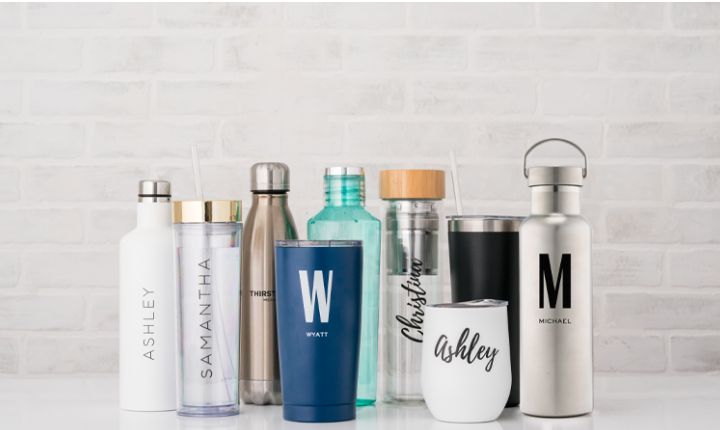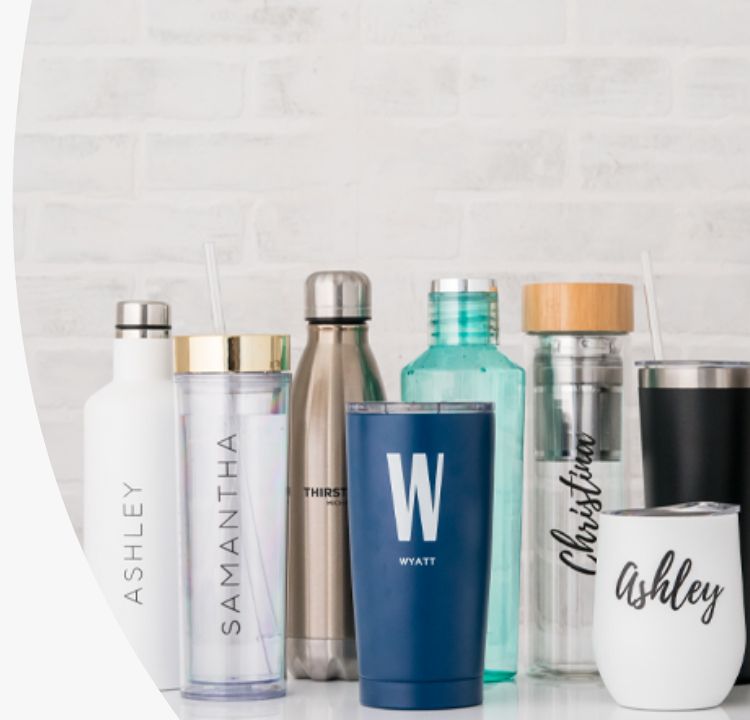 Personalised Water Bottle and Drinkware
Personalised Water Bottle and Travel Tumblers
The key to choosing great personalised gifts is to find items that your recipient will actually want to use. And, let's face it — everybody can use some personalised drinkware!
The Water Bottle and Drinkware collection at Weddingstar includes an impressive collection of personalised water bottles, glassware, coffee mugs and travel tumblers that make excellent bridesmaids water bottle gifts or personalised birthday presents.
Personalised Water Bottles
Our team has hand-selected an awesome array of personalised water bottles that are absolutely ideal for your favourite fitness fanatic or general health-conscious type. Not only are these custom vessels totally cute — they can be emblazoned with your favourite friend's or family member's monogram, full name, favourite phrase or a graphic that speaks to his or her personality.
Choosing a custom water bottle design is a rewarding experience when you find just the right fit for that special someone. We provide so many wonderful design options that you're sure to pick a dazzling bridesmaid water bottle or other gift. Choose your preferred colour: white, black, a lovely shade of pink or sleek stainless steel. Then select your desired bottle style from those with straws, looped caps and more.
All our customizable water bottles are of the highest quality. Just check out our large variety of personalized insulated water bottles and you'll see they are designed to last a long time. These beautifully designed hydration staples are made with 100 percent BPA-free stainless steel to help keep your beverage cold while you're at the gym, school, work or play. Plus, they feature easy-seal tops that make them safe for tossing in your backpack, gym bag or tote.
The Chic Travel Tumbler
Tumblers are another way to easily enjoy a favourite beverage while on-the-go. We offer two different types of travel tumbler designs, giving you more options for selecting an option that fits your personal style. Insulated stemless tumblers can hold both hot and cold beverages, while our tall plastic tumblers are designed for cold beverages.
Mugs of the Moment
For the coffee and tea drinkers in your crew, personalized ceramic mugs make wonderful bridesmaid gifts. Whether you're including them in a gift bag with coffee and tea samples or setting them on the table at an elegant brunch for your bridesmaids, cups with personalized messages are always a welcome gift. And any bride would love a high-quality ceramic mug personalized with her new last name!
Quality Drinkware
Our selection includes cute-as-can-be custom glasses and more for water, wine, bubbly or whatever else you're into. We even have portable nesting wine glasses that are ideal for toasting on the go! Each one has a unique, magnetic stem attachment that lets you sip in style wherever life takes you.