Personalised Custom Wedding Cake Toppers
Custom and unique toppers for the wedding cake.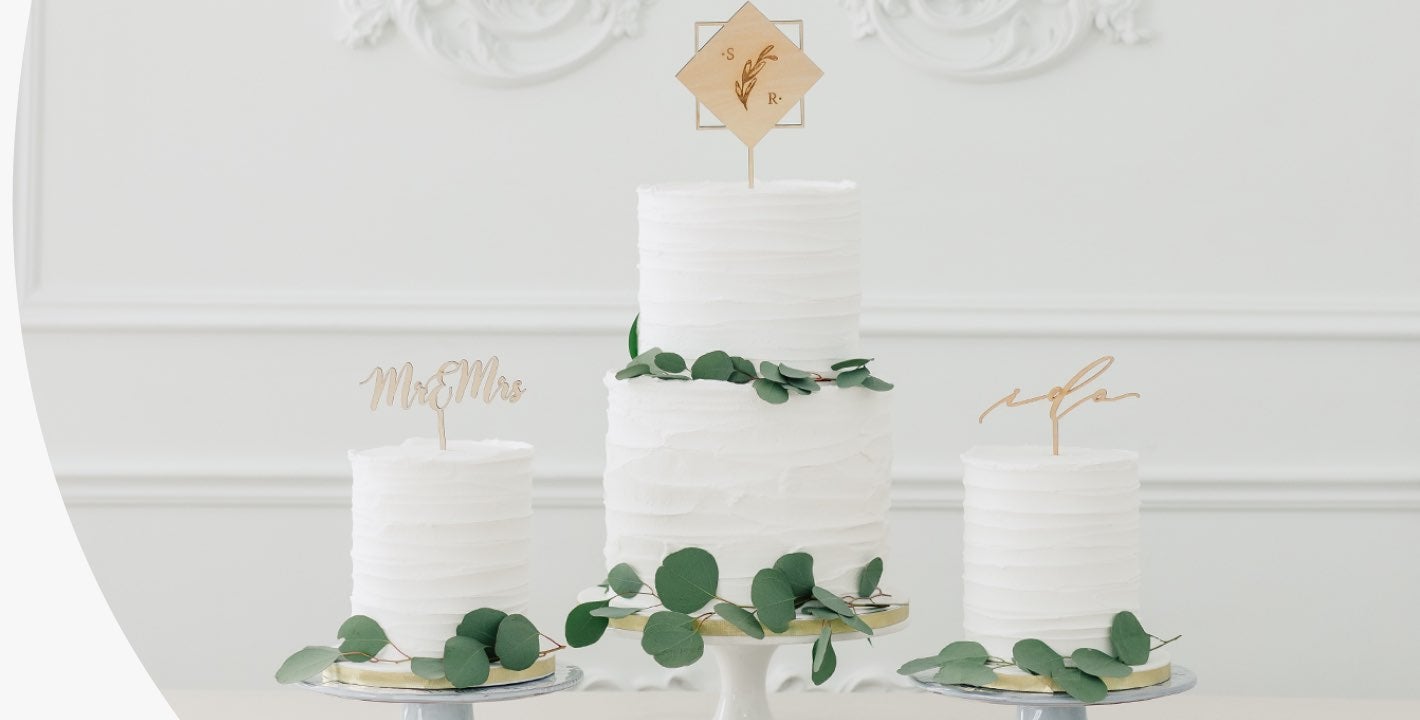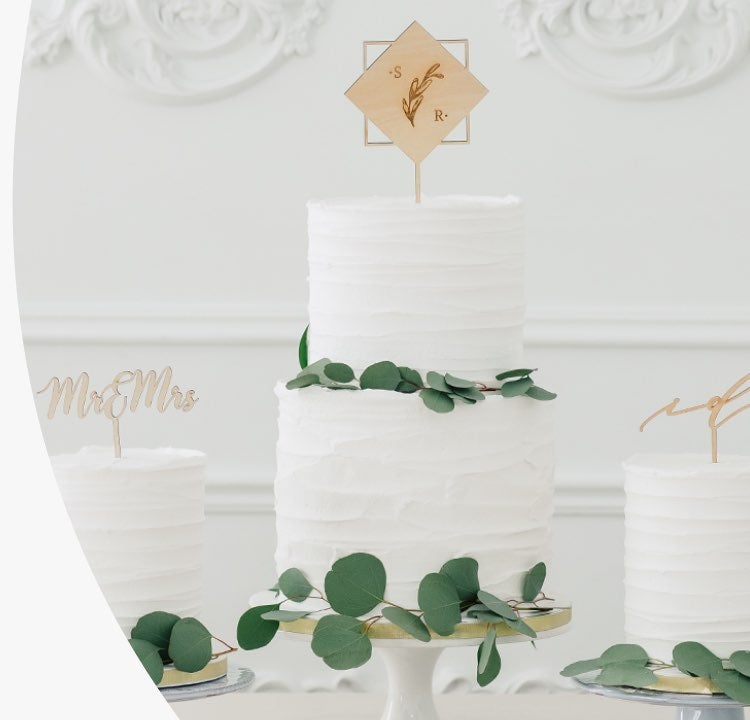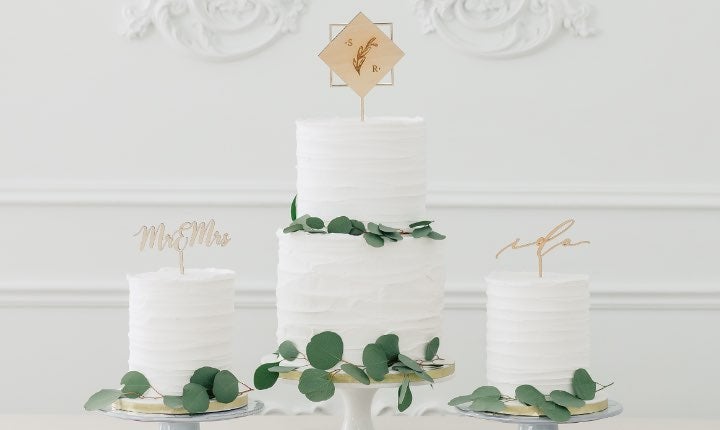 Personalized Custom Wedding Cake Toppers
Wedding Cake Toppers: Figurines, Personalised

Wedding Cake Toppers as Sweet as Frosting
Let your wedding cake tell your one-of-a-kind love story with Weddingstar's eye-catching custom wedding cake toppers. We have curated a wide selection of unique wedding cake toppers to suit an endless array of wedding styles, from rustic cake toppers with vintage-inspired wood veneers to funny wedding cake toppers that celebrate the bride and groom's sense of humor. We've taken care to include styles that incorporate the whole family — including kids, pets and mature couples — to ensure that your household is well-represented atop the cake. The Weddingstar team thoughtfully curates the pieces in our cake topper collection to make sure you'll find unique, funny, traditional, sporty, stylish and personalised wedding cake toppers that reflect your personalities and style.
Find Figures from Your Culture
Our collection of personalised wedding cake toppers incudes figurines that are made to look just like the two of you, with a huge variety of skin and hair colours you can choose from to portray your look. On top of that, we can personalise your topper with motifs that celebrate your personalities, with versions featuring motorcycles, bicycles, musical instruments, sports equipment and more. We even carry traditional Asian and Indian custom wedding cake toppers that feature the bride and groom decked out in traditional wedding attire. You can also customise some of our wood veneer cake toppers with personalised wording to say even more with your cake. Whatever your cultural or ethnic background, you'll find unique wedding cake topper options in our collection that fit your wedding's theme.

Tell the Story of Your Unique Love

There's almost nothing that can't be tailored to your tastes with our unique wedding cake topper collection. Customise flower colours, skin tone, hair and other elements so that yours looks right at home when set in your specific wedding backdrop. Each cake topper is designed to tell a special story, so everyone will want to raise a toast — or have a slice — to your love story! Choose from wedding cake toppers with pets, Asian and Indian wedding cake toppers, and amazing 3D wedding cake toppers from Weddingstar. Same sex couples have options for custom wedding cake toppers too, with our individual bride and groom figurines that can be paired up to tell your unique love story. We've even included a very modern bride in an elegant pant suit!

Make a Sweet Splash

Our ultra-popular acrylic cake toppers make a big, multidimensional splash on any wedding cake, engagement party cake or bridal shower cake. Choose eye-catching wording like "Best Day Ever," "We're Engaged" and "The Hunt is Over" for a trendy take on the classic topper. These unique, 3D displays come in an assortment of colours and sizes to suit your dessert display and wedding theme. If you love the look of the acrylic style but prefer a personalised wedding cake topper, make sure to explore our selection of personalised acrylic cake toppers that can be customised with your names or wedding date.
From funny wedding cake toppers that make guests chuckle to custom wedding cake toppers that include your kids and pets to unique wedding cake toppers that really pop in photos, Weddingstar has an impressive selection to suit your event. And don't forget our custom wedding cake topper display stands that give you a secure place to display your cherished personalised wedding cake topper for years of treasured memories!