Personalised Paper Napkins
Personalised Paper Napkins
Custom paper napkins for weddings and other occasions.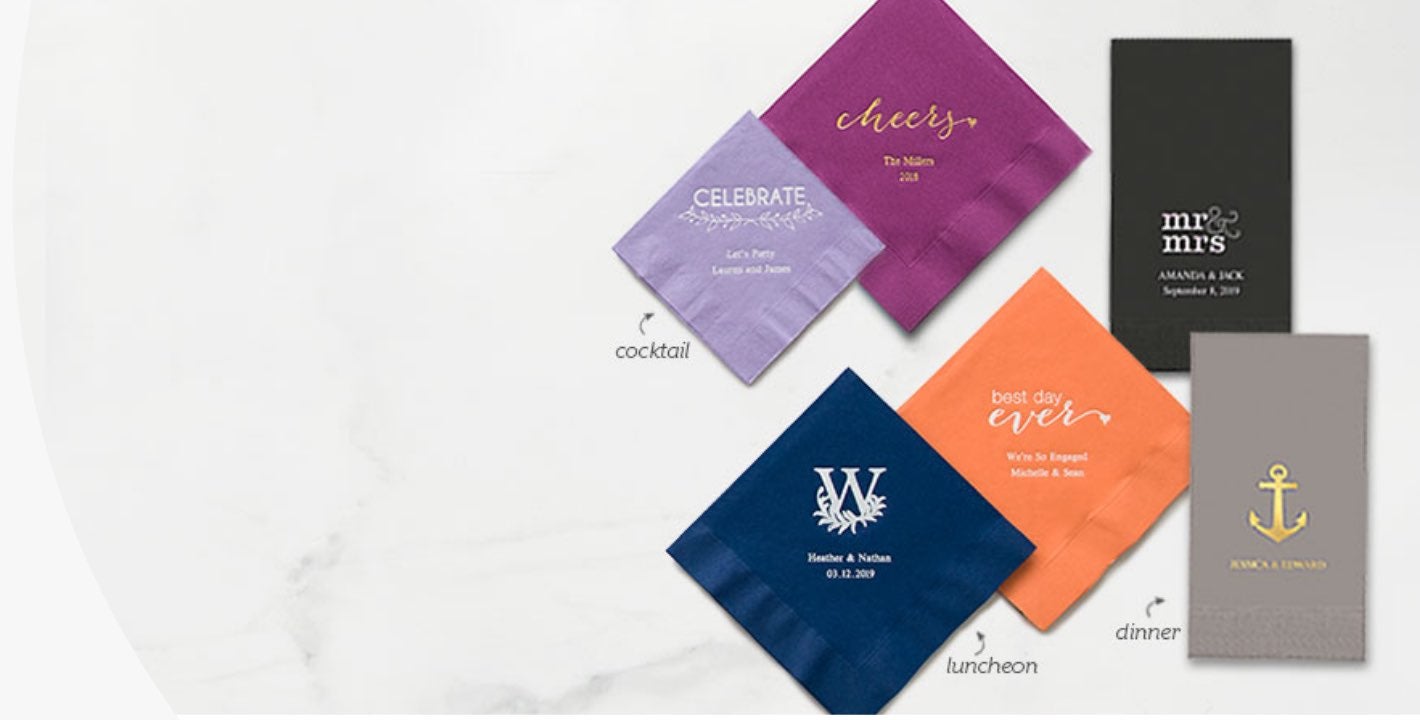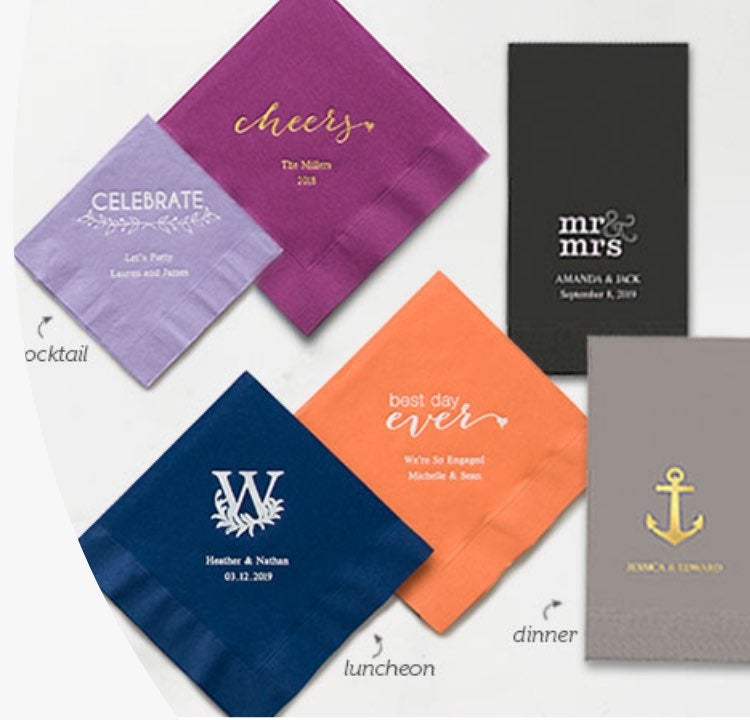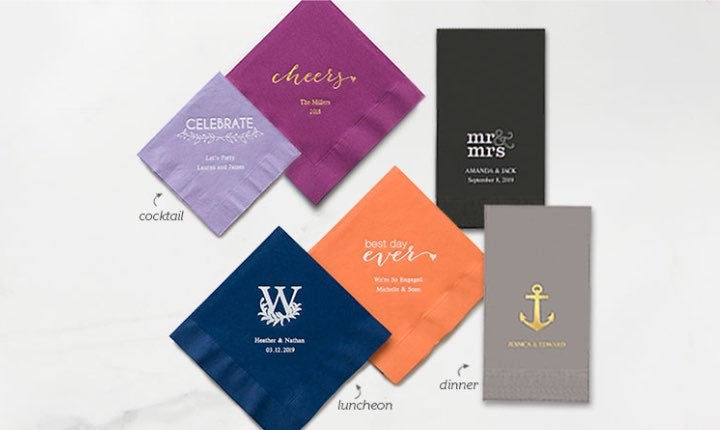 Personalised Paper Napkins for Wedding
Personalised Paper Napkins — Custom Paper Napkins
Your wedding is a once-in-a-lifetime event, so mark the occasion with these unique paper napkins for weddings from Weddingstar. Each of these stylish designs can be personalised with your names and wedding date, making them a great way to set the tone for a celebration your guests will always remember. With so many personalisation options, it's easy to coordinate your monogram paper napkins with the style and colour scheme of your event. But weddings are only the beginning when it comes to the unique designs of our personalised paper napkins.
Customise Any Occasion
We also have the best personalised paper napkins for all kinds of special occasions and events. You'll find in our collection napkins for weddings but also designs that make a great fit for New Year's Eve parties, birthday parties, bachelorette parties and so much more. Each one can be customised with names and dates to add that extra-special touch that completes your décor.
We also feature a variety of personalised paper napkin options that cater to same-sex couples. Paper napkins with initials are always a good choice for any couple and any style of wedding celebration. But an elegant foil imprint of Mr. & Mr. or Best Day Ever will mark your milestone and give your guests an extra special memento of your celebration of love.

A Match Made in Heaven
Whether you pair your monogram paper napkins with appetizers, cocktails, dinner or all of the above, your guests are sure to appreciate your attention to detail and commitment to stylish décor. Most of these personalised paper napkins include a variety of options for customisation. Names, event titles and dates can be added in a variety of print foil colours that truly pop, and you can choose from nearly two dozen napkin colours to match your event's decorating scheme.
Special design options, like monograms and graphics, are available as well. We've got fun phrases for specific events that will add humour, like Baby It's Cold Outside for a Christmas party or Yay You for graduation celebrations. If your event is more formal, we've also got more traditional phrases, like Oh What Fun or And They Lived Happily Ever After. Or you can always opt for simplicity and select paper napkins with initials for an elegant design that fits any occasion.

Clean Up and Make a Statement
You can also choose from three napkin sizes, making monogram paper napkins a great fit for a cocktail party, a luncheon or a dinner reception. Our high-quality ed paper napkins will make sure your event looks stylish while also providing a much-needed table accessory for guests to use while they dine, drink and celebrate. Just because they're paper, that doesn't mean you should skimp on these important items. Guests will see your attention to detail and use these Personalised paper napkins during the entire event, making them one of the most important elements of your theme. Many guests will take home monogram paper napkins to include in their scrapbook page about your party!

A Full Line of Personalised Party Accessories
Whichever design you select, be sure to coordinate your paper napkins for weddings and other events with the rest of your table decorations, like table runners, confetti and napkin rings for a chic and consistent look. Check out our full line of personalised party napkin designs and other fun favours, decorations and supplies at Weddingstar. From unique gifts for everyone in your bridle party to gorgeous digitally printed invitations to elegant items for your wedding ceremony to everything you need to plan, decorate and celebrate in style, Weddingstar is your one-stop online party planner!
All North American orders over $99 ship free, so go ahead and indulge in all the fine details that will make your event a night to remember.