Photobooth Props & Accessories
Photobooth Props & Accessories
Capture special wedding memories with unique props, disposable cameras & more.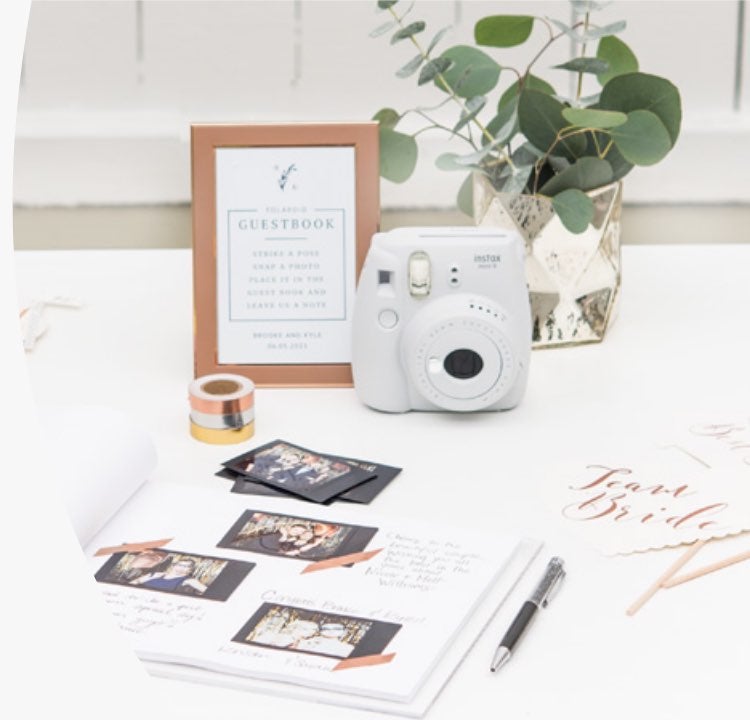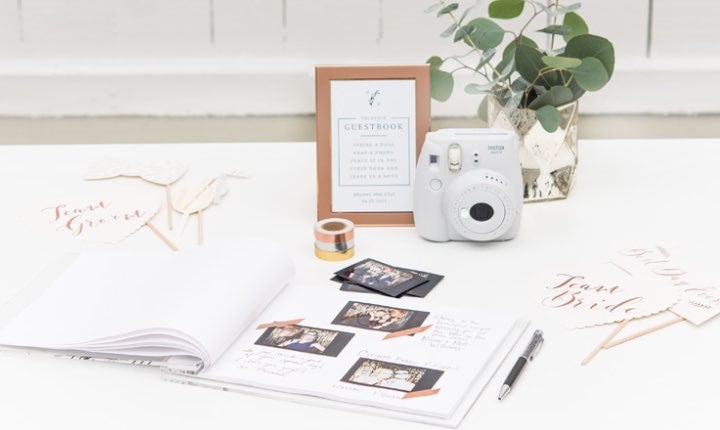 Photo Booth Props & Accessories
Photo booths are one of those innovative wedding ideas everyone loves, including the bride and groom. With a photo booth set up at the venue, guests feel more comfortable in front of the camera and have fun getting creative with all the props, and the newlyweds get a fun photo record of their guests.
Here on our page, you'll find all the props and accessories you need to set up an awesome photo booth with minimal effort. One of the reasons photo booths are so great is because they're so creative and simple. While you can have a photographer stationed for some immaculate shots, you can put out a polaroid or basket of disposable cameras for guests and get equally fabulous snapshots. Then the bride and groom can look through them after the wedding day and see how much fun everyone had celebrating them on their special day. Designating a specific photo area can be a cheap way to get some amazing pictures of your guests. The photographer can't be everywhere and capture everything. This way, the bride and groom get a guest album to accompany their traditional wedding day photos.
Backdrops are a great way to transform the assigned picture area into the perfect photo booth-like space. We've got shimmery fabric, metallics, fringe curtains, printed designs, and more, so you can find the right one for the venue or the décor scheme. Explore collections of inexpensive photo props, and accessories guests can pose with, including a wide variety of backdrops. Some brides and grooms even use the photo booth set up for video messages!
Photo booths aren't just for weddings either. They're a great way to liven up any party, wedding related or not. The bride might want a photo booth set up at the engagement party, bridal shower, or the bachelorette! If you're celebrating a special birthday milestone, you can look through the photos after the celebration and see how much fun your guests had. Or, if you are celebrating an anniversary and had a photo booth at your wedding, maybe you want to revive the tradition and capture similar moments with your guests.
Custom Touches
When you get your wedding and party favors from Weddingstar, you'll love that many of our products come with excellent personalization options. From clever designs to pretty fonts, it's easy to add some unique details to your favors to make them really stand out. Adding names, dates and phrases can capture the event in a special way and make your favors so much more memorable. Shop at Weddingstar to find the best selection of customizable favors for any special occasion.