Bachelorette Party Products
Shop Bachelorette Party By Product
Find the perfect supplies and accessories for the big bash.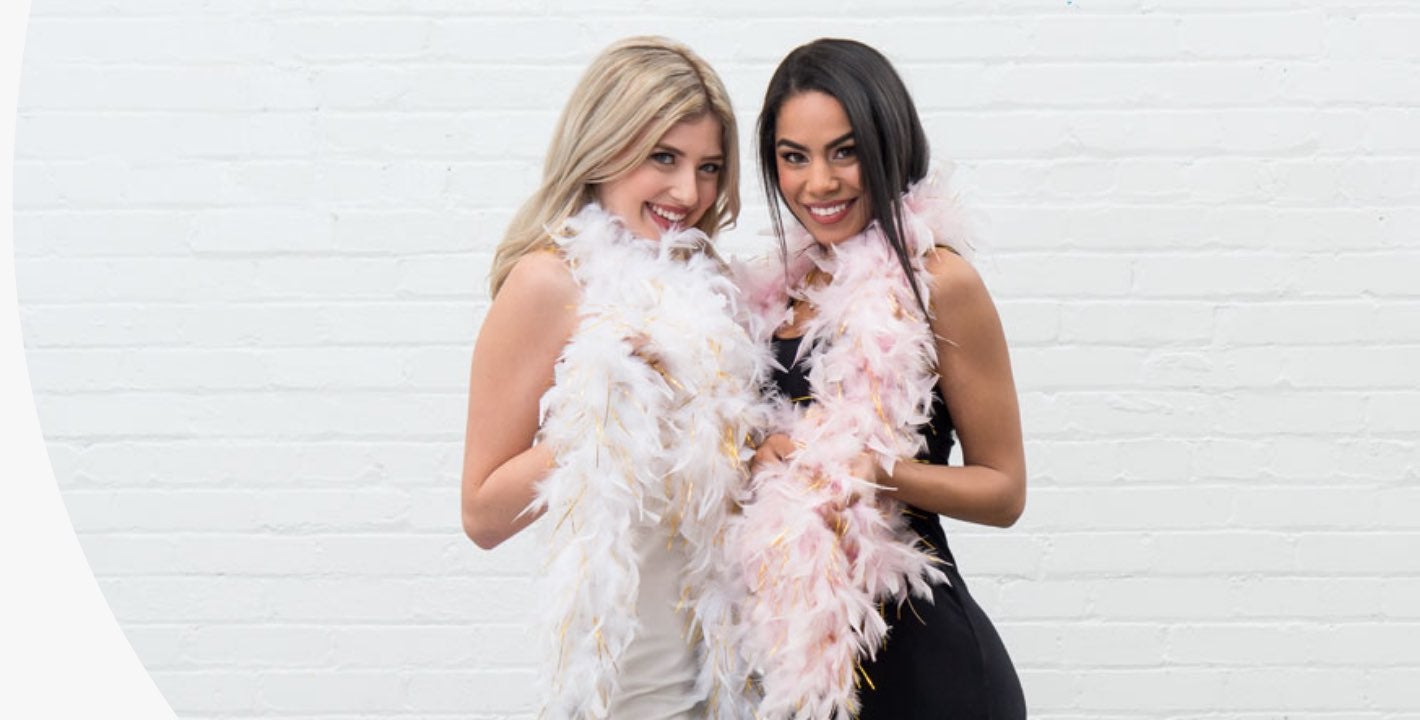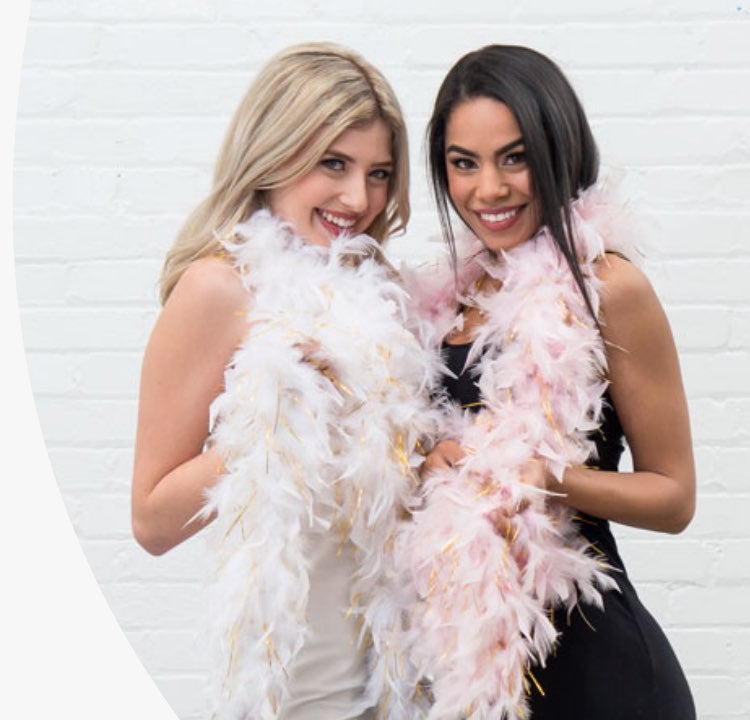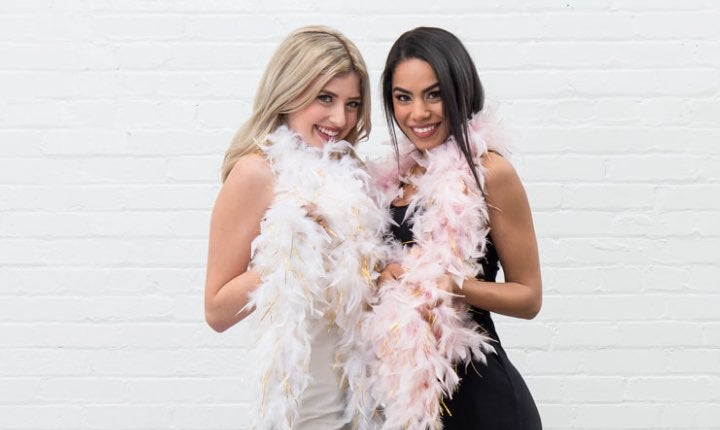 Bachelorette Party By Product
It's time to gather the ladies together for one last bachelorette party bash before the wedding. Create a party atmosphere that's filled with cheers, laughter and plenty of fond memories.The Bachelorette Party Look Give the bride, bridesmaids and all bachelorettes in attendance accessories that help them achieve the ultimate party look. Every attendee should have her own pair of cool shades, and we offer dark lens sunglasses in glamour girl colours. Adorn the head of the bride-to-be and her bridesmaids with cute bachelorette party headbands. Our headbands fit most head shapes and sizes. Flip flops are a comfortable wearable accessory for guests. Choose small, medium or large sizes for the bridal party or all attendees. Lighthearted Drinking Glasses Drink and be merry is a popular motto that describes most wedding celebrations, and your party is no exception. Find wine glasses, champagne glasses, martini glasses and shot glasses inscribed with lighthearted words, phrases or with bridal images. Choose one style or select a mixture of drinking glass styles for variety.Put a ring on in that drink. Surprise guests with cute ring-shaped ice cubes made with a specialty ice cube tray. We may also offer ring-shaped drink holders in our collection. If you anticipate lots of sipping, pick up a supply of drinking straws. Bachelorette Party Gifts for the Gang While the bride-to-be typically receives gifts, it's also tradition for attendees to receive various party favours. Weddingstar offers wonderful gift ideas for this occasion, but you also need something to put gifts into, and a party bag is a traditional choice. We have paper goodie bags and canvas tote bags available. Goodie bags come in a range of contemporary colours, and you can personalise them with up to two lines of text. Canvas bags are printed with bridal phrasing and you have a choice of size and imprint colour.Party BoostersParty boosters are special items that enhance the fun experience. Popular booster accessories include balloons, confetti, upbeat signs, games and inflatables.
To make it easier for you to find the type of man gifts you're seeking for every occasion, we've separated gifts into categories. For instance, you can select our Outdoors & Sports category to browse for gifts he can enjoy outside the home. Ideas include barbecue sets and travel bags. If he's the kind of guy who enjoys fine accessories, your gift-finding task may be easier when you take a look at items in our Men's Accessories category. Whatever the category, be assured that all personalized gifts for him meet our high standards for quality and long-term appeal.
The classic gentleman is sure to appreciate our high-quality personalized cufflink sets, tie clips, handkerchiefs and pocket watches. When it comes to groomsmen gifts, these options are ideal for giving your friends some stylish, masculine accessories to add to a special suit or tux. If your buddy likes to kick back and relax with a drink, consider getting him a custom beer glass, copper mule mug, beer stein, growler, whiskey glass or flask. You can even load up a custom beer caddy with a six-pack of his favourite brew to make it an even more thoughtful gift.
These ideas are just the beginning when it comes to unique men's gifts. We also offer customized duffle bags, lighters and knives, which are great for outdoorsy guys. For a man who loves to tailgate for his favourite team, we have personalized cooler bags and chairs. Browse our full collection to find the just-right gifts for weddings, birthdays, graduations, anniversaries and other special milestones.