Bachelorette Party Apparel
A fun personalised gift for the whole bachelorette squad.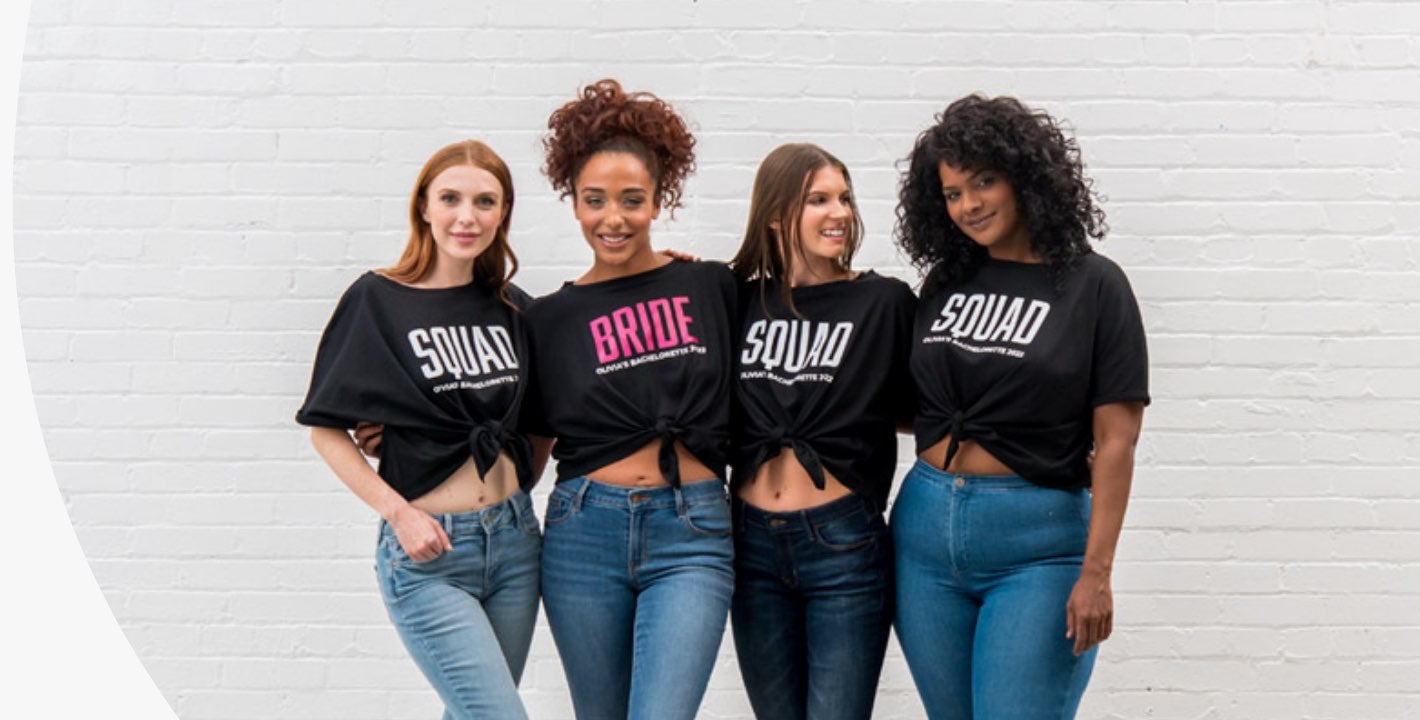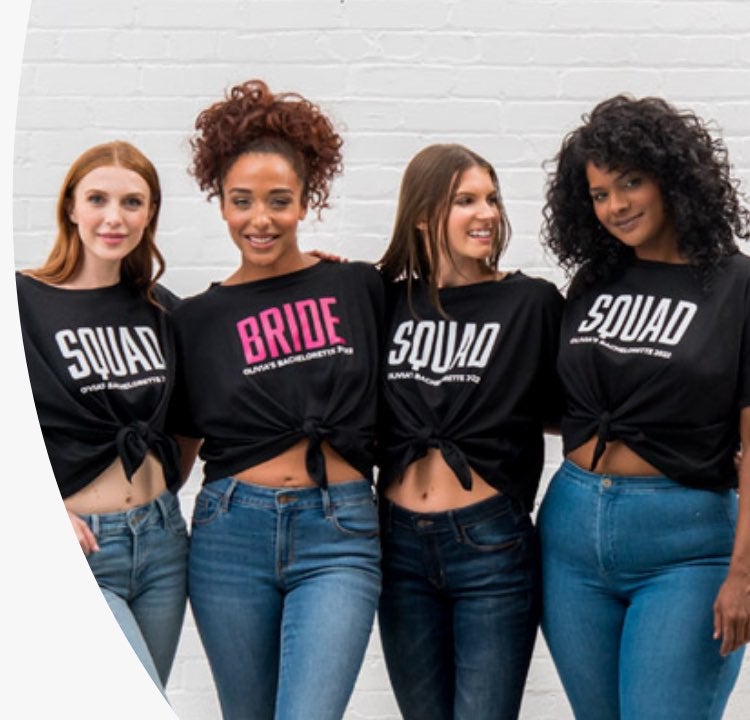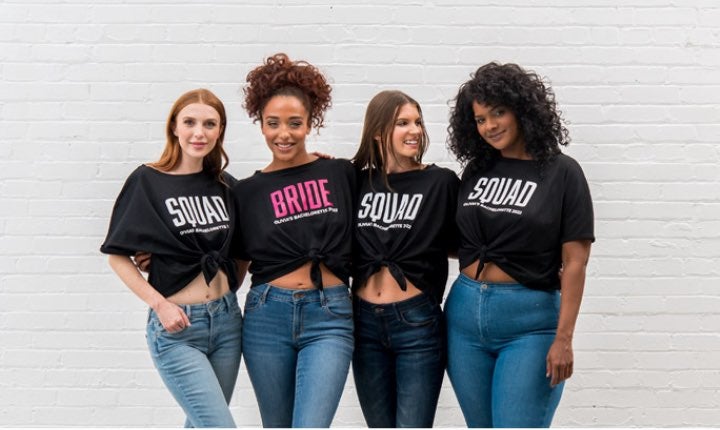 Bachelorette Party Apparel
The bachelorette party is a great way for the bride and her bridesmaids to bond. These are the ladies who will be your team throughout the wedding process. Offering advice, lending a hand, and of course, helping you celebrate in style! And every team needs a uniform.
To create the feel of a cohesive unit, we've started a fun line of stylish bachelorette apparel– a collection of personalised t-shirts, tie-up shirts, tank tops, and sweaters. All printed with fun designs chosen to go with different bachelorette party themes. Choose from the classic pink and black bride and bridesmaid collection, fiesta night, beach and pool, Vegas weekend, nautical send-off, NOLA trip, and many, many others. You can even party like a princess. Classy, clever, or bold, we've got a shirt that you can put your name on. Plus, we've got decoration and other sweet matching swag to go with the collection themes to kit your bridal party out fully.
Each shirt design can be printed on your choice of a solid black, white, or blush pink cotton-blend top. Giving you variety for your party, but it also allows you to set the bride apart from her crew because it's her special night! Some of our graphic tee's are for the whole bridal party, others for only the bridesmaids or bride. More options to customize your bachelorette night!
And it's easy to add a custom printed name, nickname, or date to the shirt. That way, you get some awesome custom threads at a cheap price.
When you're out on the town or it's after the big night, and you're showing off the photos of the bride's last night as a single lady. Made from a 95% cotton and 5% spandex blend, they make great work-out and sleep shirts too! Shirts are a fun, inexpensive way to let everyone know that you're celebrating something special and a great souvenir.