Bridal Shower Decorations
Fun and unique decorations for the bridal party.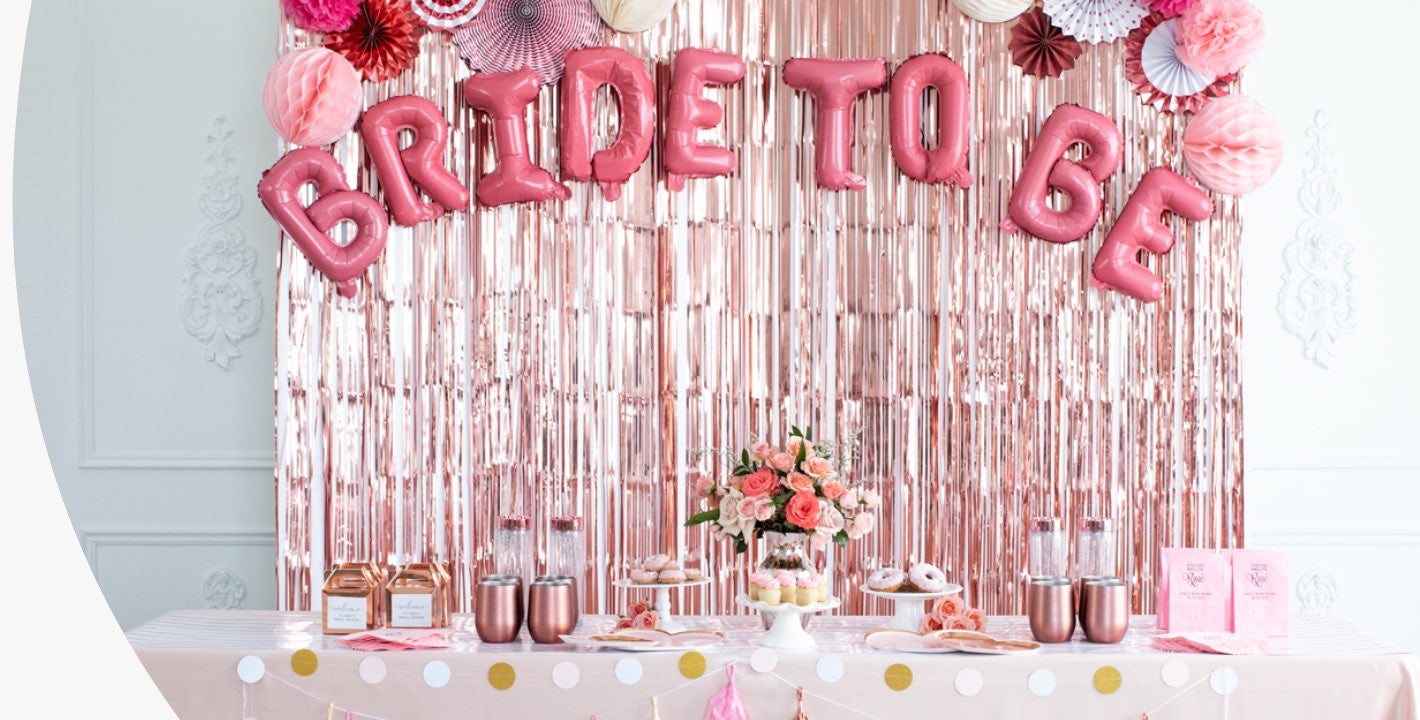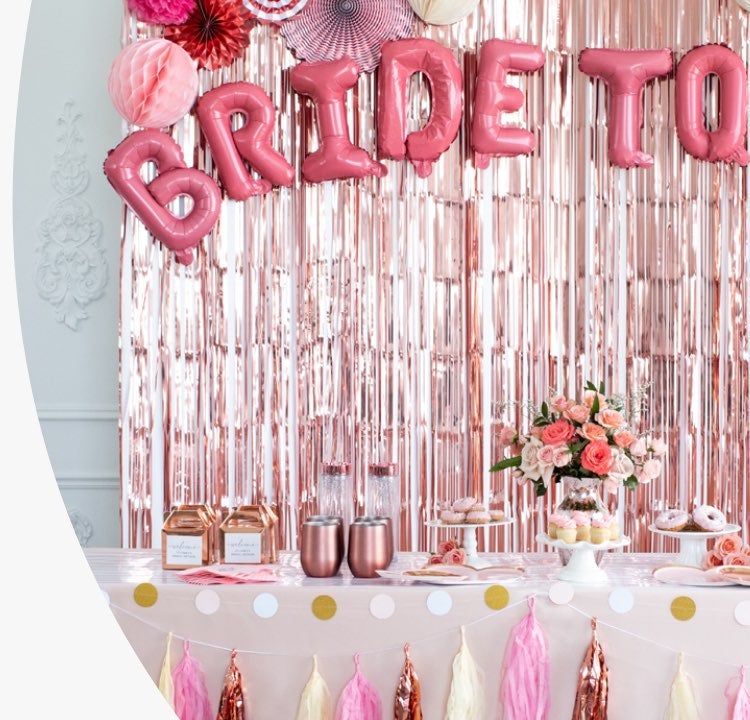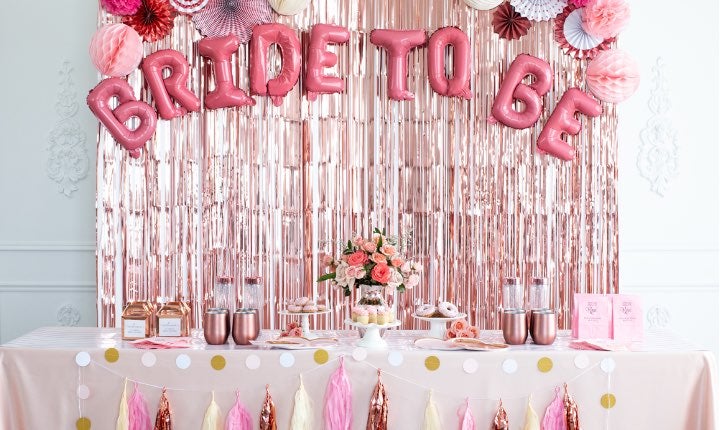 Bridal Shower Decorations
Modern bridal showers can be as unique as the brides they're thrown for. With this in mind, Weddingstar has collected a series of simple but elegant decorations to help bring a touch of beauty to your party. Cute twists on classic party extras like banners, string lights, backdrops, and balloons that will add pops of color and transform any space into the perfect bridal shower venue.
Where the party happens isn't important, it's creating the right party vibes that make all the difference. Cue Weddingstar's themed collections. Beautiful shower decorations that we've chosen to blend seamlessly together. That way, you can decorate your space to match the bride's vision. Though these themed decorations can easily stand alone, they can be mixed and matched. We have accumulated a series of shower decorations that tie into fun and charming shower themes like She said Yes, Garden Party, and Blushing Bride to help you effortlessly achieve the atmosphere you're looking for at the bridal shower. You'll find color schemes woven throughout assorted party decorations, lovely florals to bring tea party levels of elegance to the celebration, and cute sayings carried throughout the décor elements. All these features work together to create a bridal shower customized to the bride's wishes. Available at a cheap price, our quality bridal shower decorations make creating the perfect upscale bridal shower effortless. With the decorating process streamlined, the bridal party can focus on what's most important, having the best time at the bridal shower visiting with family and friends.