Bridal Shower Drinkware
Unique and personalised drinkware in multiple styles.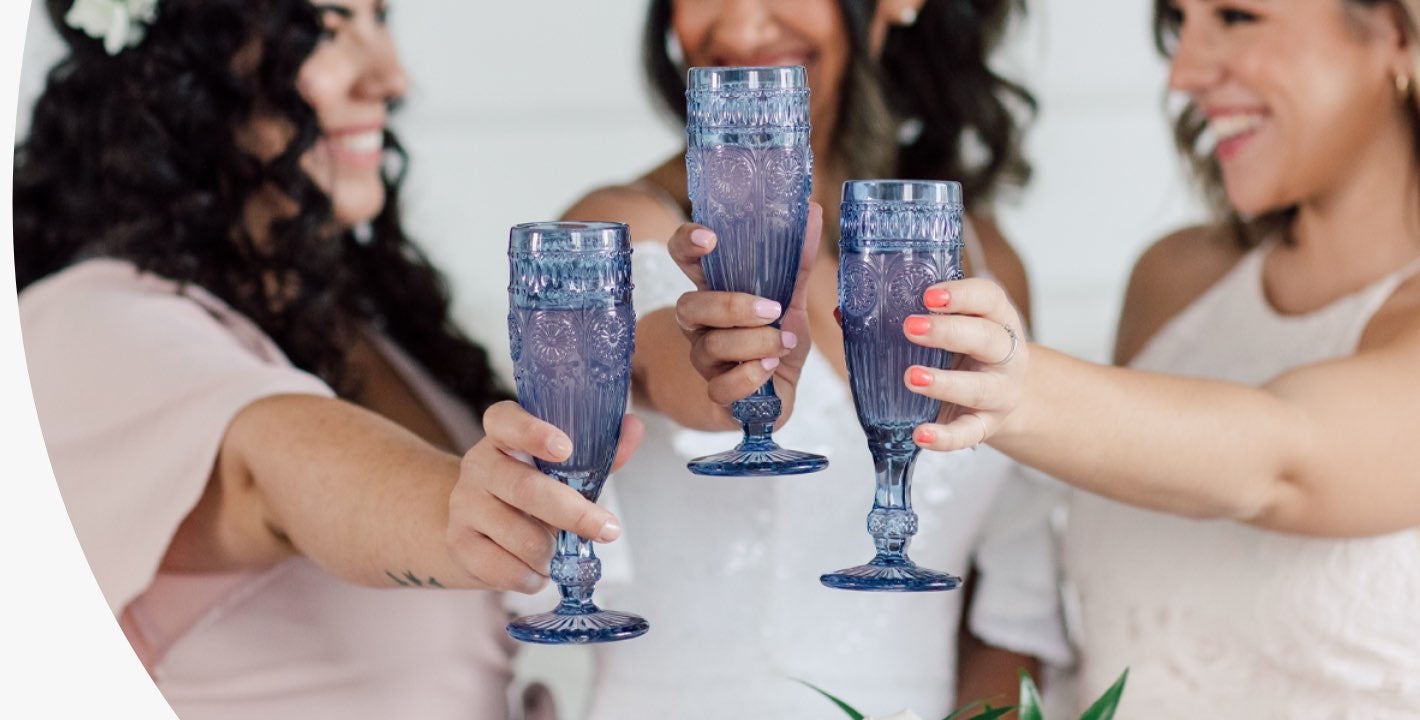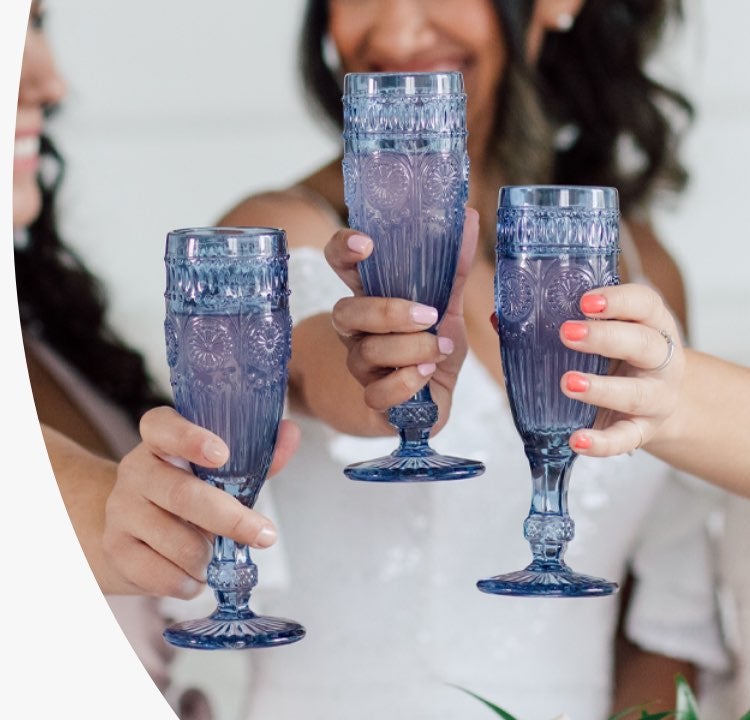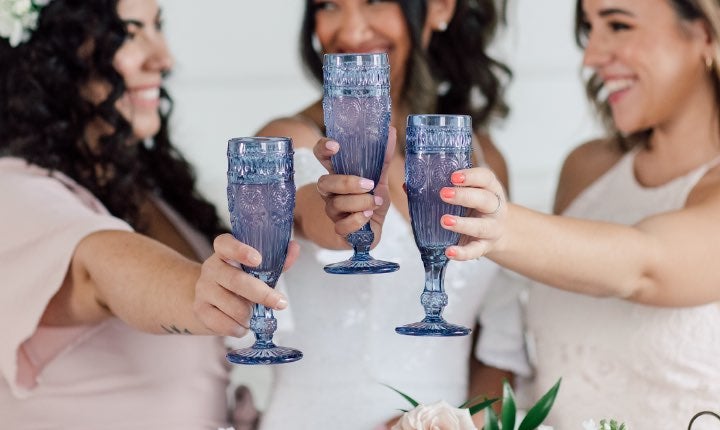 Bridal Shower Drinkware
Personalised drinkware can be a fun and cool way to put the bride's stamp on the bridal shower. Go all out on your party theme, don't stop at the décor. You can incorporate the bridal shower themes into all aspects of the festivities, and drinkware can be an awesome, inexpensive way to do just that. At Weddingstar, we've got custom printed glassware that can double as a party favour your guests can take home with them, high-end disposable cups that are perfect for the unique locales, colorful pressed glass stemware, and more. Our tumbler cups are a classy, customised alternative to traditional plastic cups.
Choose from various drinkware options you can personalise with bridal shower details, wedding details, names, and other custom text. Our personalised products come with a variety of specially created printed designs to complement your party. A collection of cute, clever, funny, and beautiful designs so the bride can ensure her shower drinkware is the perfect fit for her pre-wedding celebrations. And, because they're available at such a cheap price, you'll feel good about getting specialty drinkware for your bridal shower.
But the personalised text and designs aren't the only way to customise the drinkware to fit your bridal shower. The style of glass chosen is every bit as important. That's why Weddingstar offers a wide range of glass styles too! If you're going for country charm décor, a mason jar glass might be just what you're looking for. Is your bridal shower modeled off of a high tea party? We've got cute disposable teacup and saucer sets with beautiful floral prints that will be perfect for the occasion. If the bride's ideal shower is an outdoor soiree, durable, plastic cup options are available, so you don't have to worry about breakable glassware. The only thing the bride and her bridal party should be worrying about on the day of the shower is how much fun they're going to have!