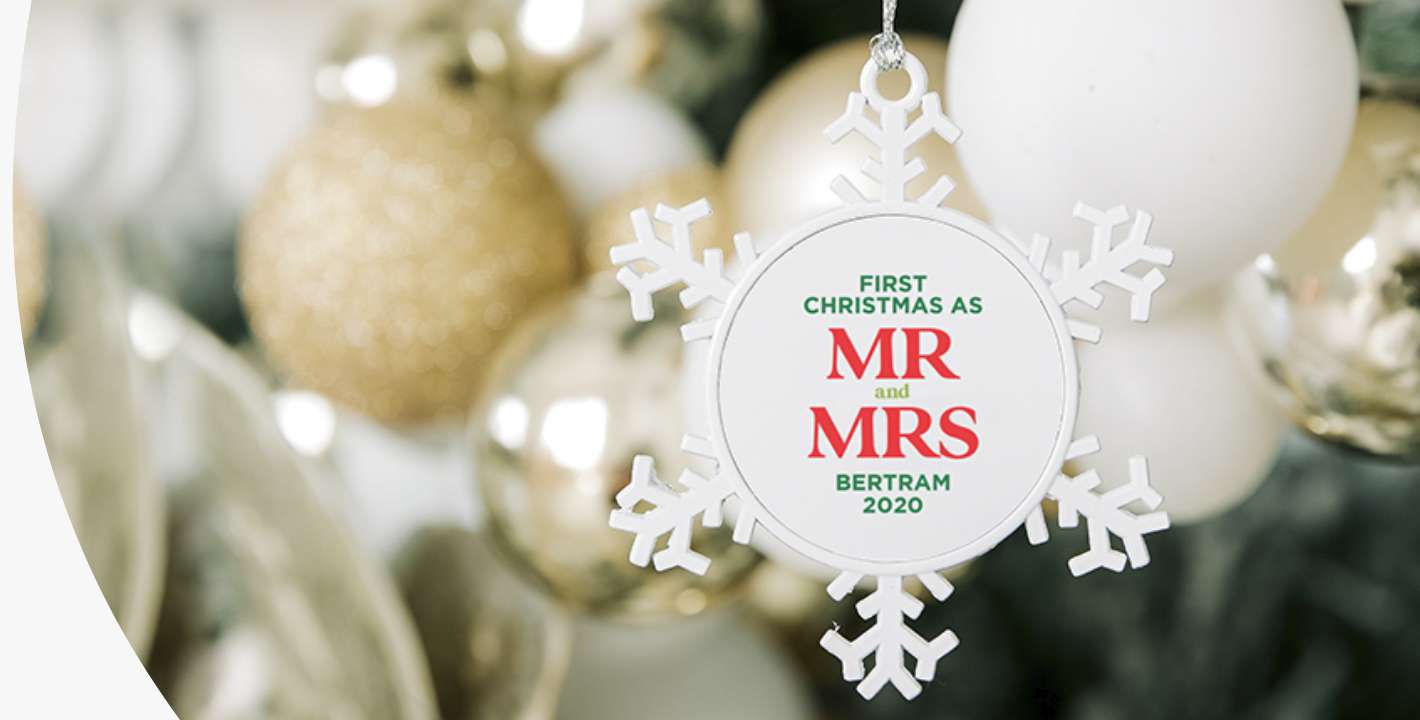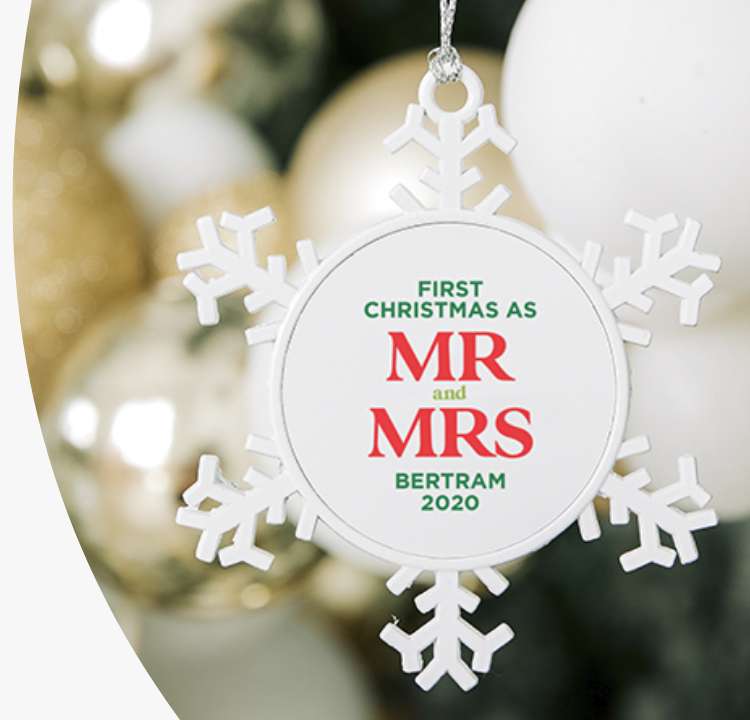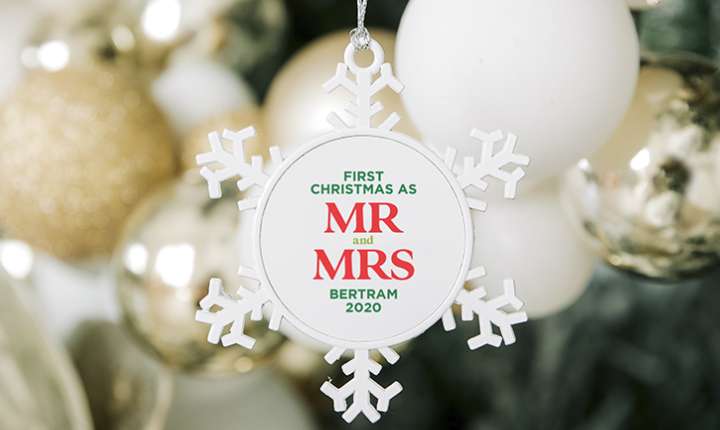 Ornaments
Every Christmas tree is unique and decorated according to different styles, family traditions, and surrounding décor. Some families go ultra chic and modern with color-coordinated trimmings. Other households want a nostalgic look with generous amounts of tinsel and twinkling lights. The only constant is the ornaments, but even here, styles vary widely. We've kept to simple but elegant ornament shapes and styling: natural wood, gray washes, and clear glass to match more modern holiday décor schemes. While we wanted to stick with clean lines, we've also got traditional shapes like snowflakes and retro light bulbs for a more whimsical décor style.
Ornaments come in all shapes, sizes, and materials. Reused each year, you can garner quite the collection over time, so it's nice to have some key pieces to supplement the complementary round baubles. That's why we've put together our collection of personalized Christmas tree ornaments. Ornaments, printed and engraved with festive designs, holiday greetings, and custom text like names, dates, monogram initials, and more. A personalized ornament can be a memento of a time, special life event, or loved one.
We have carefully organized our hanging tree ornaments differently to make finding the right one for your tree super easy. We have material categories for our wood, ceramic, and glass ornaments. Special options are available based on personalization and design—types filled with bright, playful colors and unique shapes for families and kids. Commemorate one of many firsts like a first home, your first Christmas as husband and wife, or your baby's first Christmas, with a tree ornament customized with the date, name, family name, or birth details. We also have a collection of memorial ornaments. It's a nice, simple way to honor a lost loved one with words of love and remembrance. Not every new family member is a person, either. That's why we even have special pet ornaments to welcome them into the family too. It's also a nice keepsake to keep them close to our hearts when they're gone.