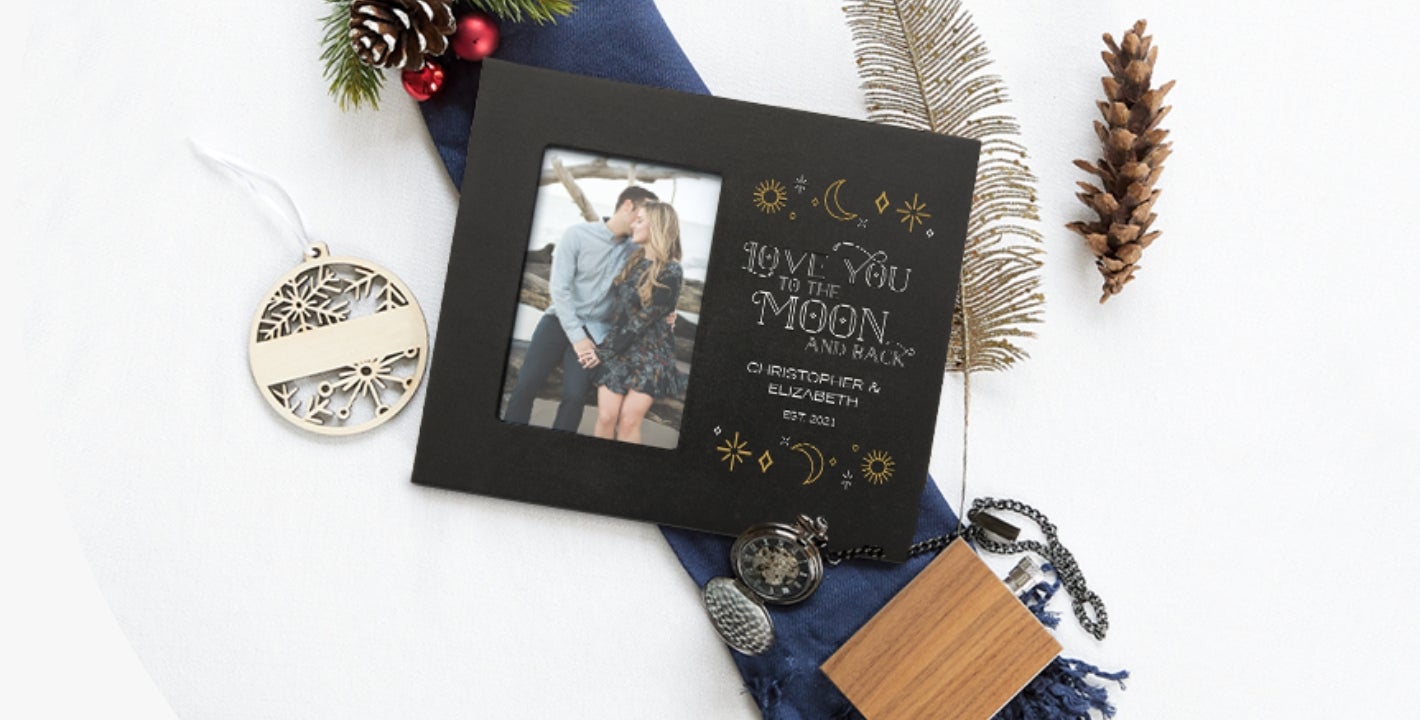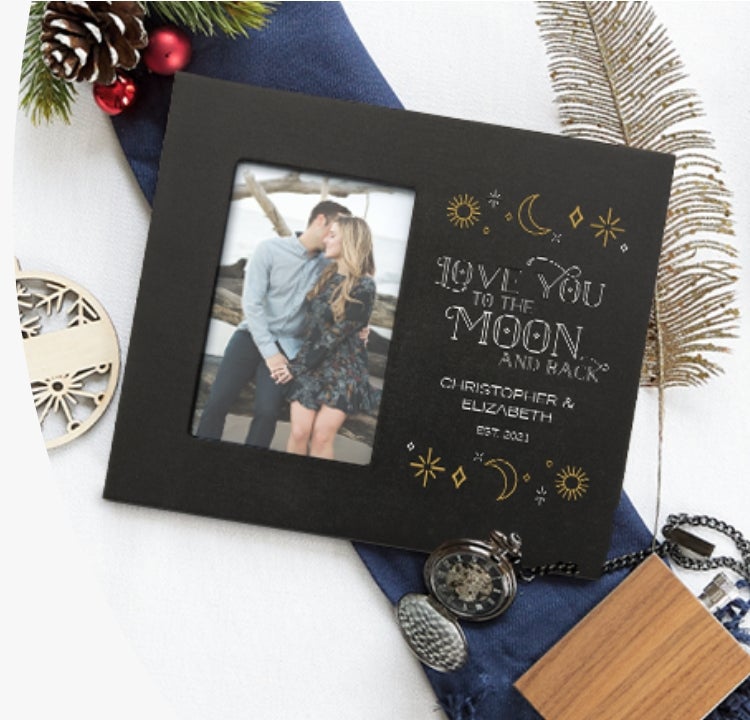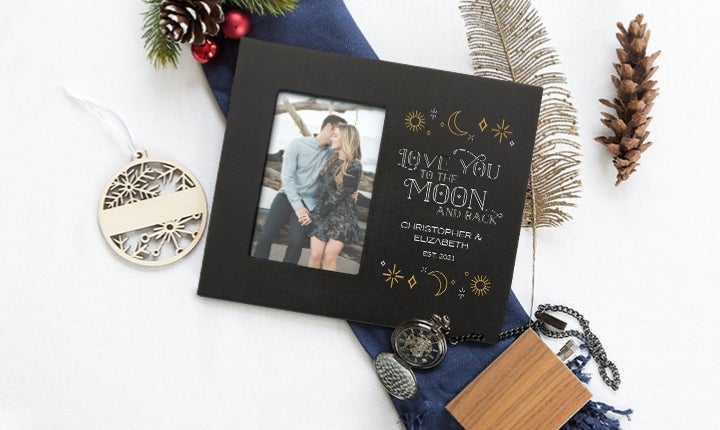 Picture Frames
Share the gift of a moment with one of our personalized picture frames. Display the snapshots in the standard photo sizes of 4" x 6" and 5" x 7", depending on your chosen frame.
The picture frames make a nice Christmas gift idea because it's a beautiful reminder of time shared, and the gift receiver can continue to use the frame for other photos in the future. If they want, they can change out the picture each year with a new memory or update it as the family continues to grow and change. It's nice to have a physical print to hold onto and display, especially when so many of our family photos are digital.
The frames aren't just a unique choice for Christmas because you can personalize them with names, monograms, dates, and other custom text but they're printed with festive designs. Choose from simple holiday motifs, classic Christmas colors, and traditional holiday greetings. We even have color and materials available, so you can further customize the holiday frame to fit your home. Or, if you want something more classic that doesn't say 'Christmas,' we have frames with beautiful, timeless designs. Ones that let you display a photo with your year-round décor.
Pair the printed picture frame with a winter photo scene, add your family name to the bottom to commemorate a couples first Christmas as husband and wife, honor a lost loved one with words of love and remembrance, or celebrate a newborns first Christmas with a framed baby picture with the birth details printed on it. It's a unique way to frame a special moment from the last year and gift it. Not only is it thoughtful, but it's a special inexpensive gift idea for both family and friends.