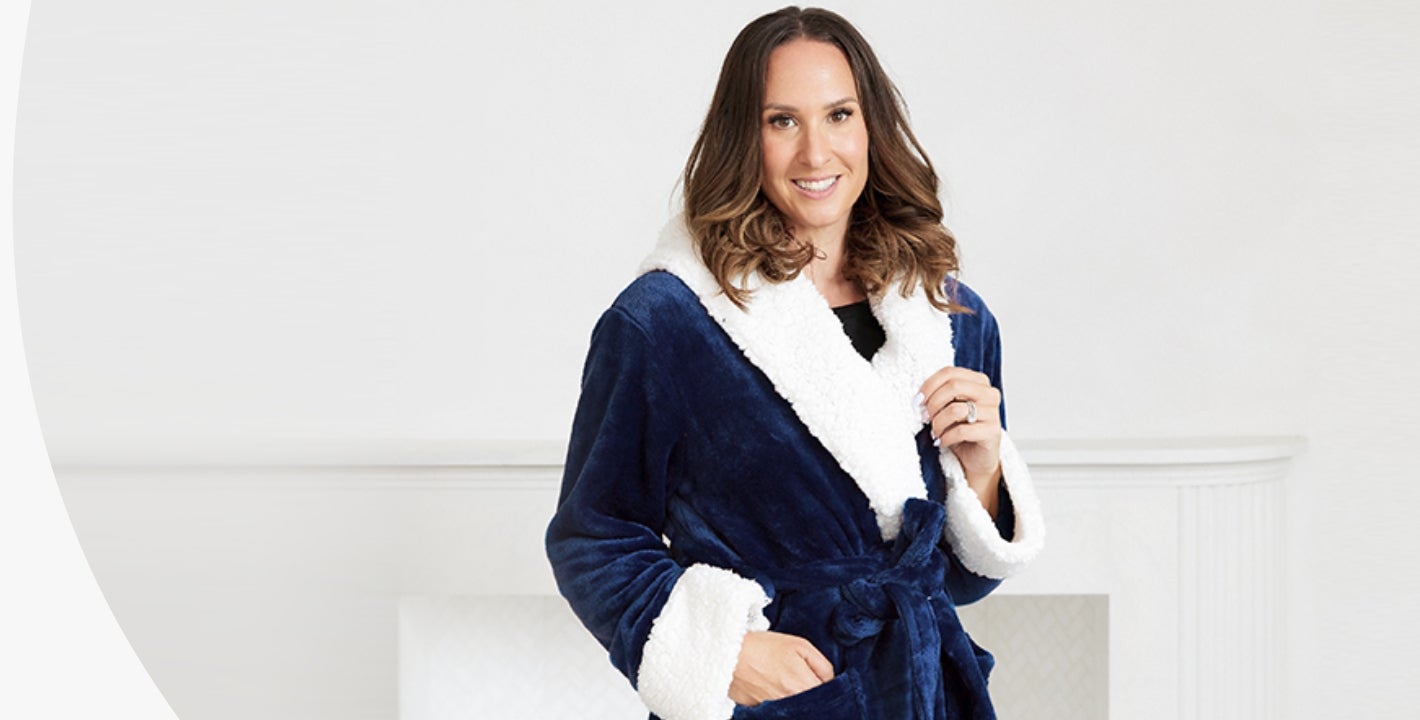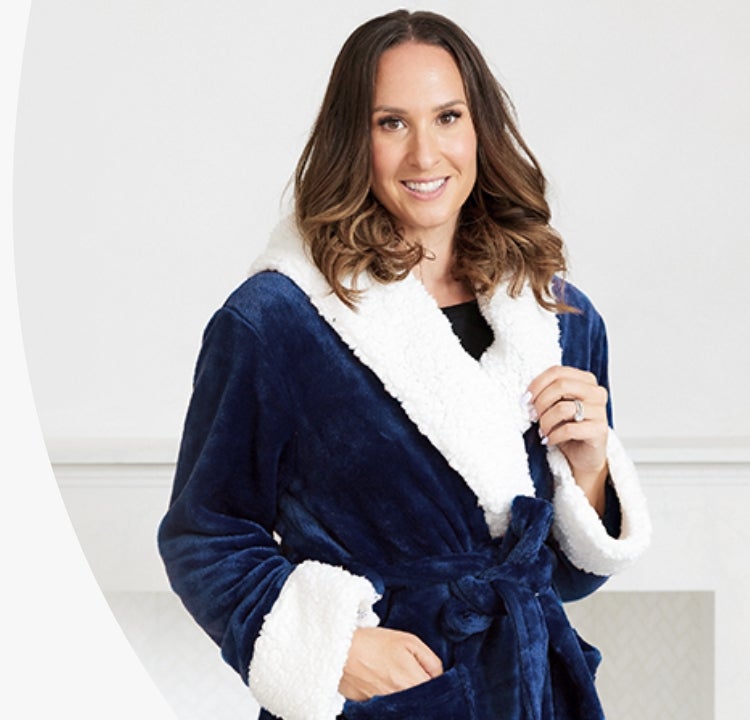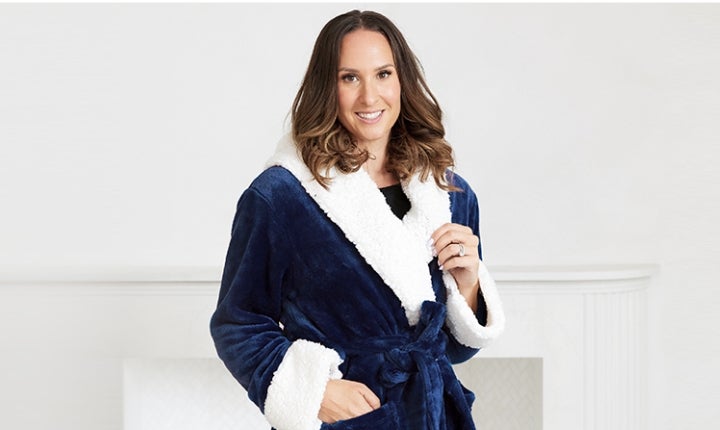 Holiday Robes and PJ's
Sleepwear and loungewear are Christmas gifts that everyone can use. You can never have too many pairs of pajamas in your closet, and a robe is an apparel staple whether you use it every day or only pull it out when you have company. All our robes and pajama sets come with the option to add a custom embroidered name or monogram to the front. You can take the classic gift idea and give it a unique spin by including a set of initials or names. Something personalized just for him or her.
A robe is the perfect apparel piece for getting ready in the morning. You can slip it on over your Pajamas or after a shower while going about your morning routine. Not only does it help you keep the cozy warmth of the blankets when you get up to start the day, but it's a great choice to prevent you from getting hair and makeup residue all over your outfit for the day. Plus, it's easy to put on and take off without messing up your hard work. When you have guests, you can throw it over your pj's in the evening, keeping you looking fabulous even though you're on your way to bed. Our pajama short sets are luxuriously soft and silky, perfect for slipping under a heavy duvet or comforter this Christmas.
We have an expansive selection of personalized women's robes. It includes cozy fluffy robes with hoods for the winter months, slinky jersey knit bathrobes, and trendy satin options—silky kimono-style dressing gowns ideal for the warmer spring and summer months. Our different robe styles are available in beautiful colors and bold patterns, giving you plenty of options to find the perfect one for the special lady you're looking for. We even have a few holiday-specific colors and winter patterns to give your gift a little Xmas spirit or if you're looking for loungewear to spruce up your family's Christmas morning pictures. But our robes aren't just for the grown women in your life. We have sizes for young ladies, too—the same great personalized robe styles and materials but for girls and teens. You'll also find men's robes in our Holiday Robes and PJs collection. Soft, long bathrobes in classic shades of white, gray, and blue for the special men in your life.