Personalised Robes & Pyjamas
Add their own unique monogram for a touch of luxury.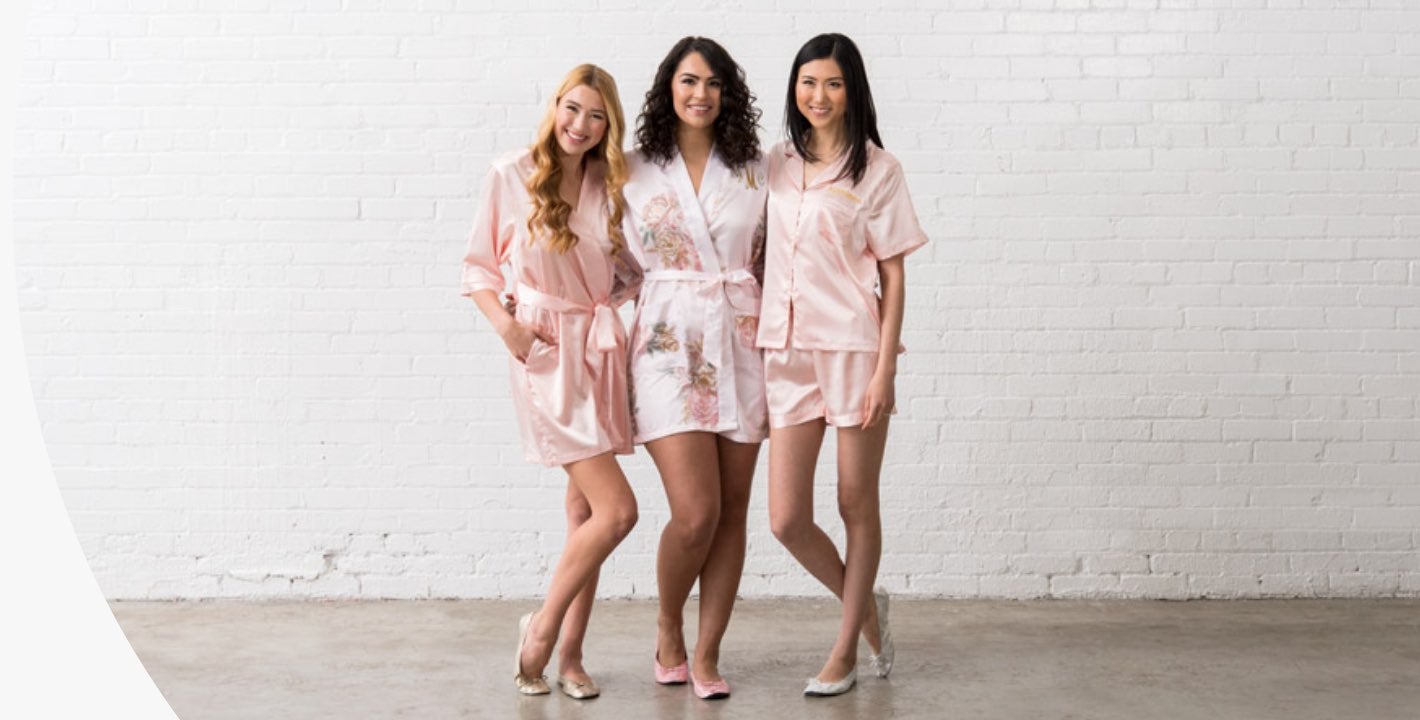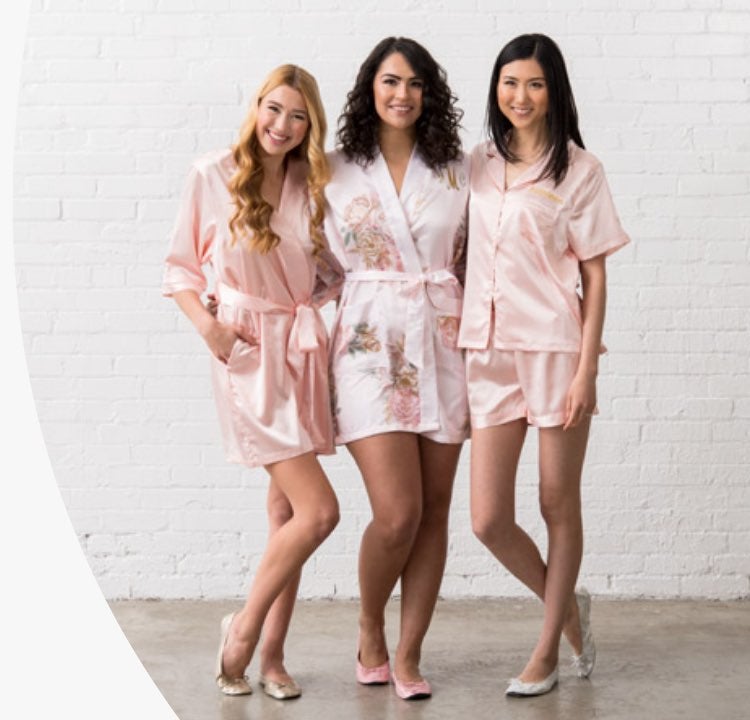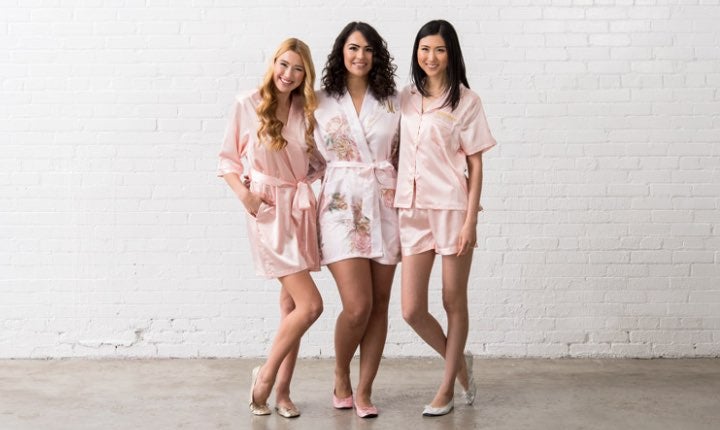 Personalised Robes & Pajamas – Monogram Robes & PJs
Enjoy a purely pampered feeling when you wrap yourself up in one of these personalised robes or pyjama sets from Weddingstar. With a monogram or name beautifully embroidered on the front in the lettering style and colour of your choice, each of these items feels extra special. A custom robe or PJ set is a lovely addition to your own wardrobe. In addition, you can choose from this selection of stylish designs to get a personalised gift for any of your loved ones. Whether you want custom bridesmaid robes for your wedding day or a pretty pair of pyjamas to give as a romantic gift to your partner, you'll find it here. Our selection of robes includes a wide variety of designs for men, women and kids. Choose from classic satin robes, elegant lace robes, super-soft waffle robes and hooded robes to find your preferred women's style. While you're at it, pick out a personalised pyjama sleepwear set made from soft satin material. A stylish cotton kimono men's robe is great for kicking back and relaxing, while youth, child and baby robes provide a cozy post-bath experience. Add a name or initials to any of these items for a custom gift that's sure to be treasured for years to come.