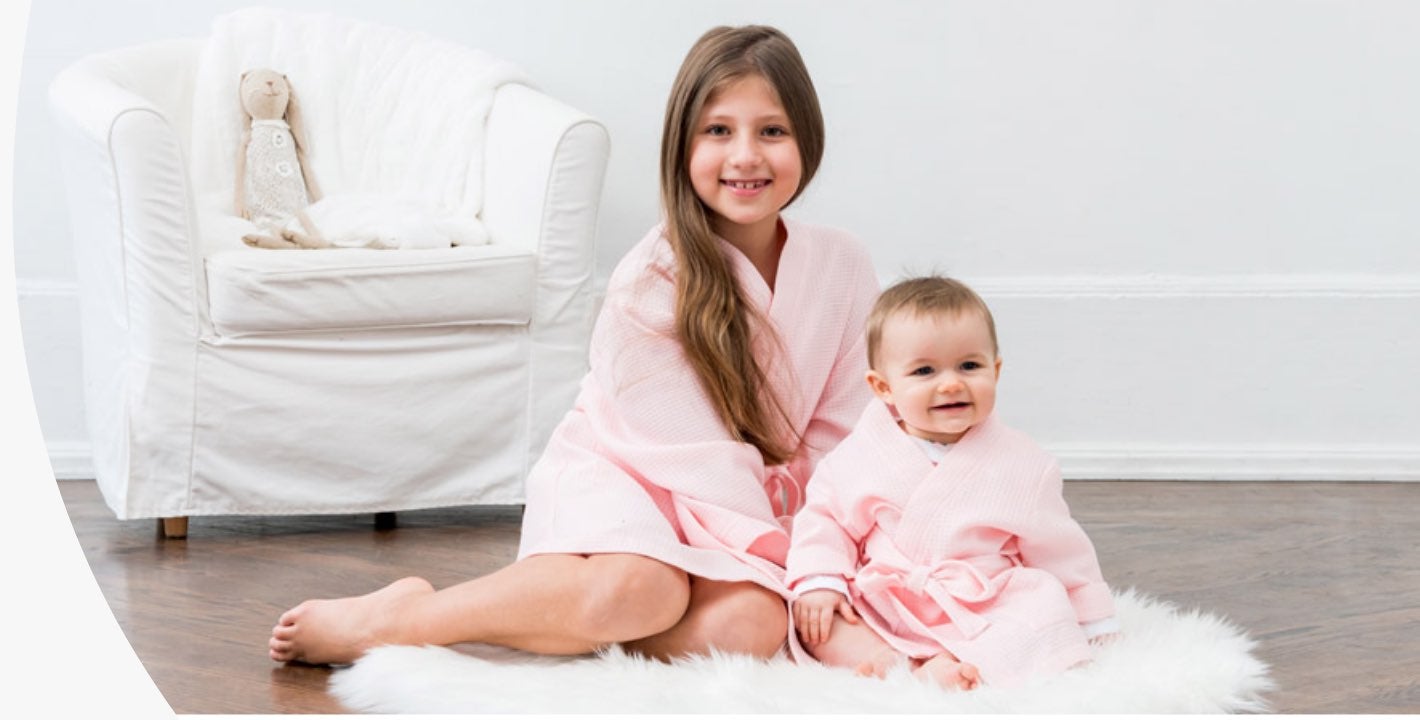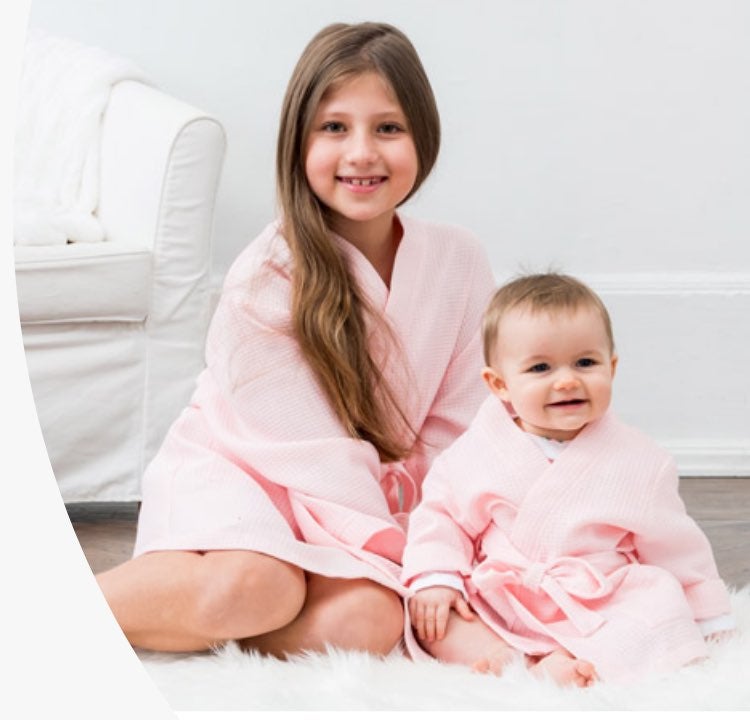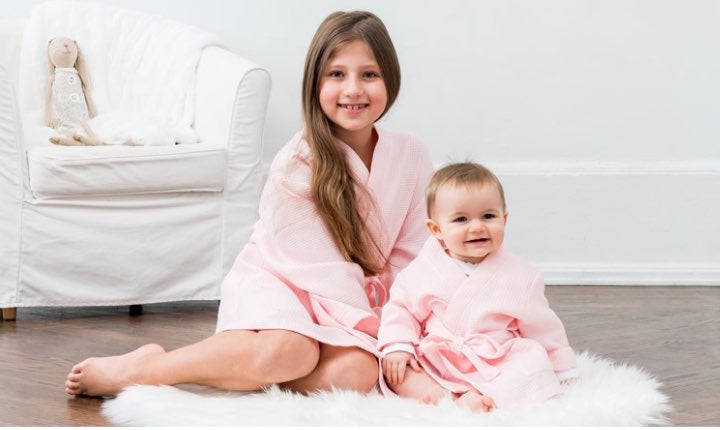 Personalised Kids' Robes – Tweens, Child & Baby
Kids' Robes at Weddingstar get everyone in on the slumber party fun. In sizes and styles for tweens, children and babies, our selection of personalised robes for kids help the young ones feel included in grown-up fashion.
It can be tough to make sure your junior bridesmaid, flower girl or bridesmaid's baby feels like part of the group. A sweet satin, floral or jersey and lace robe that matches the rest of the bridal party is just the ticket to show her she's included — and to make those photos absolutely seamless!
Speaking of photos, a family pic gets super-cute when all of you are in pajamas. The animal themed Hooded Bathrobes for Babies at Weddingstar add a unique touch to Christmas card photos, but they also make bath time a little more special. Find high-quality, unique robes and pajamas for the whole family at Weddingstar.