Wedding Decorations
Find unique wedding décor in a variety of types and styles.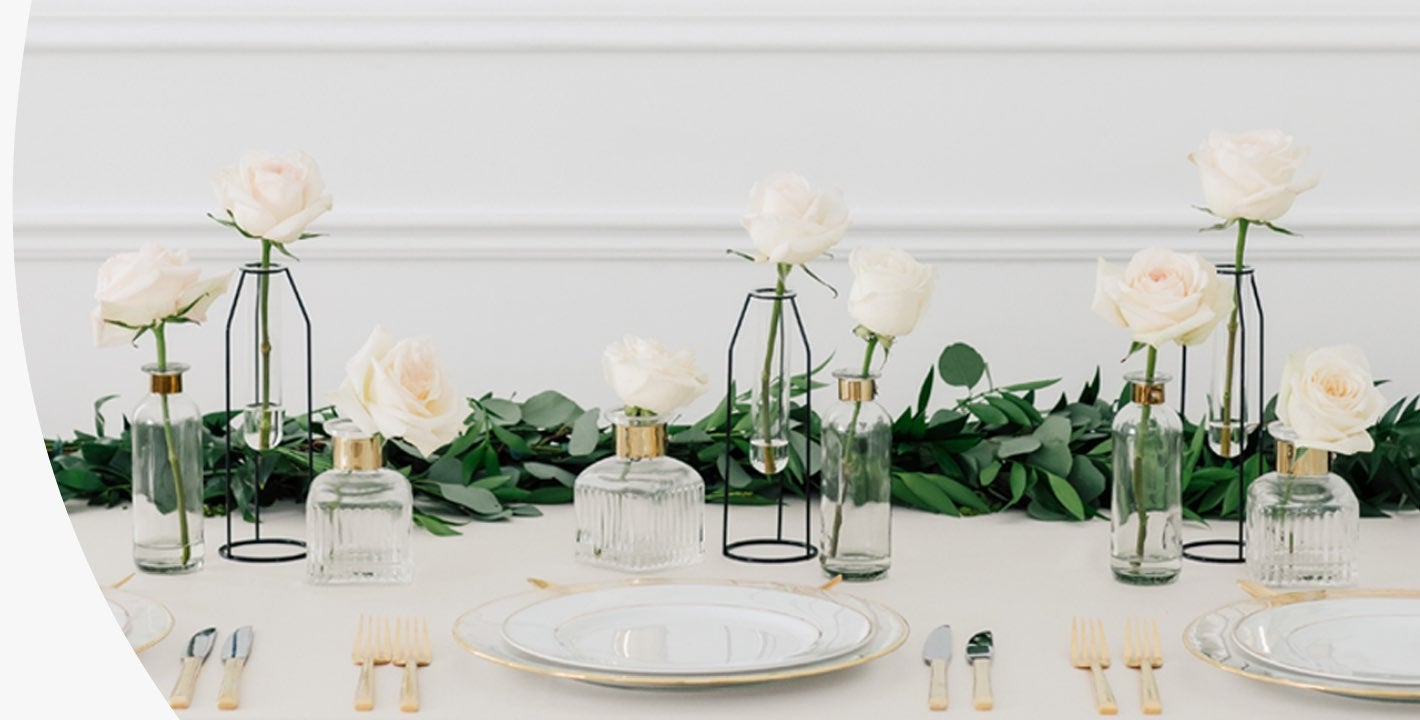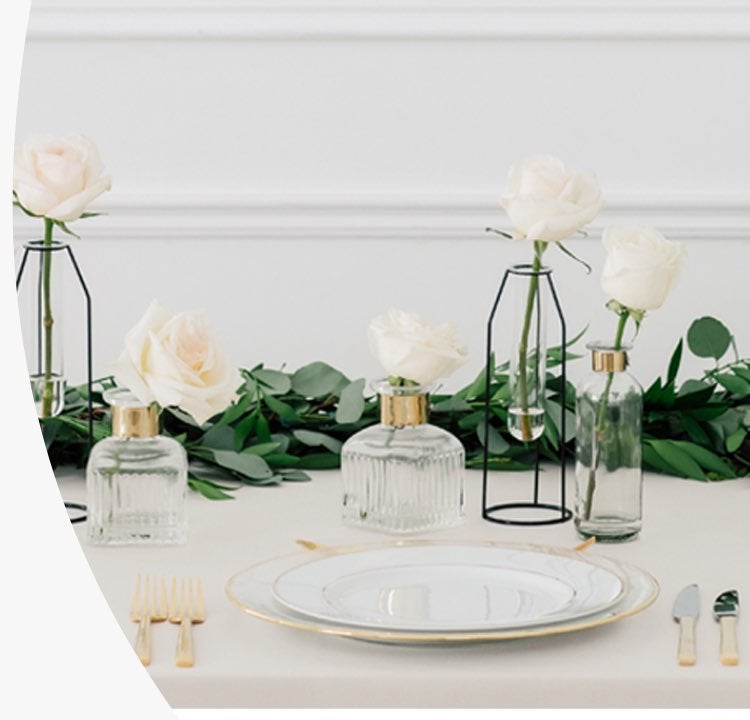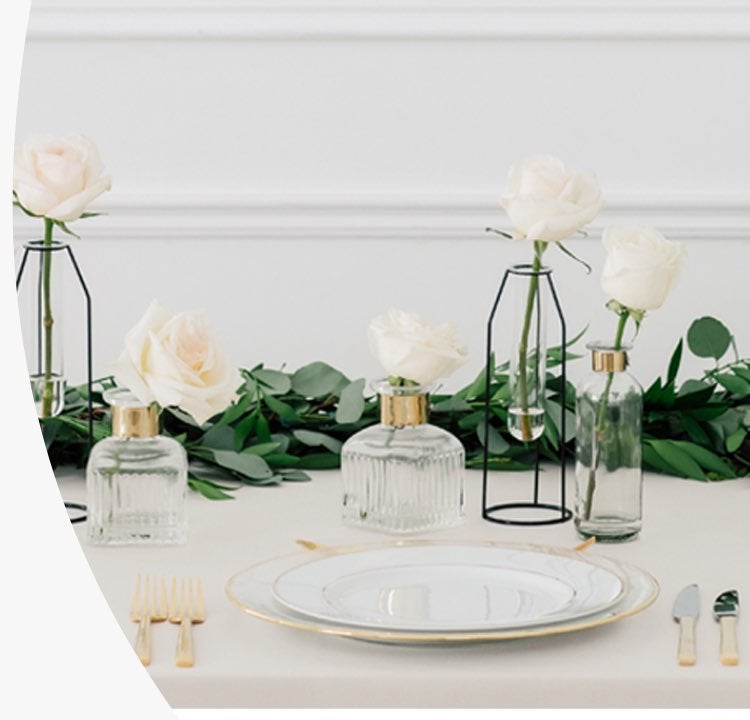 Wedding Decorations
Wedding decorations are the easiest way to take a common space and transform it into your wedding vision. Since every bride has their own vision, we have a wide range of décor options available all in one place. Our decorations are perfectly suited for various wedding themes and color schemes such as vintage chic, minimalist modern, country charm, and more! Our décor elements will be the finishing touches needed to bring your vision to life.
Want the venue to twinkle? We've got specialty string lights that will light up your space in a unique style. Not to mention a range of candle holders for candles in all the different sizes, from tealights to pillars—simple but effective decorations to build the atmosphere of your space.
Small and intimate, large-scale and formal, or any other atmosphere between, we've got the decorative elements to make your wedding day décor as big or as small to match. For some bride's less is more. Because of this, you'll find a mix of bold, eye-catching decorations and more minor, subtle elements that match in style or color to other decorations. Mix and match the décor pieces to achieve your perfect look or let the works stand alone for a minimalistic aesthetic.
Whether your inspiration comes from the wedding location, the season of the event, or a concept you've dreamed up, we want to fill your wedding space with beauty. Not all of our wedding decorations are for tables and other surfaces. We've got hanging décor pieces to bring multiple layers of ornamentation to your wedding ceremony or reception. Backdrops to beautifully block the space or for photo ops, different styles of hanging lanterns to brighten the room, stylish novelty balloons, and more. All available at fabulously cheap prices, so you can effortlessly build beautiful centerpiece displays for your reception tables and leave guests staring in admiration.