Wedding Favour Bags & Pouches
Find unique bags in multiple styles for wrapping favours.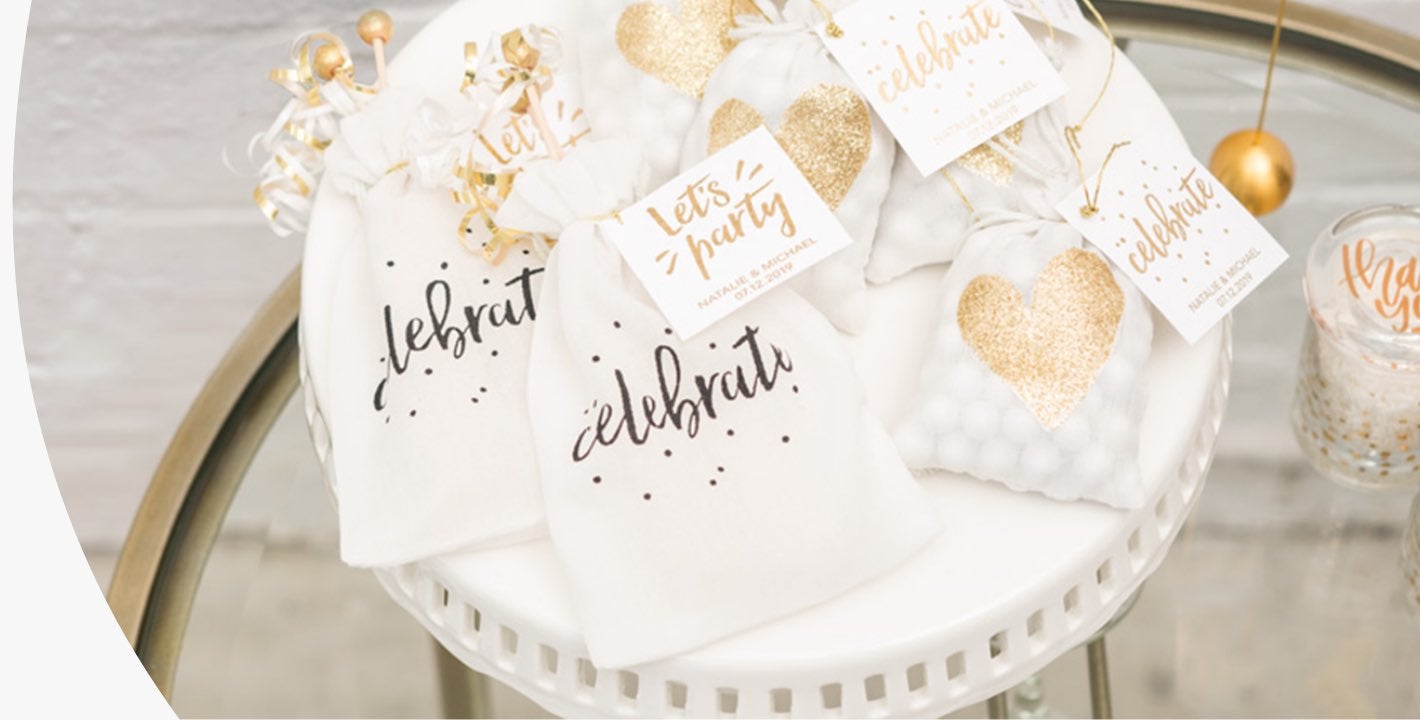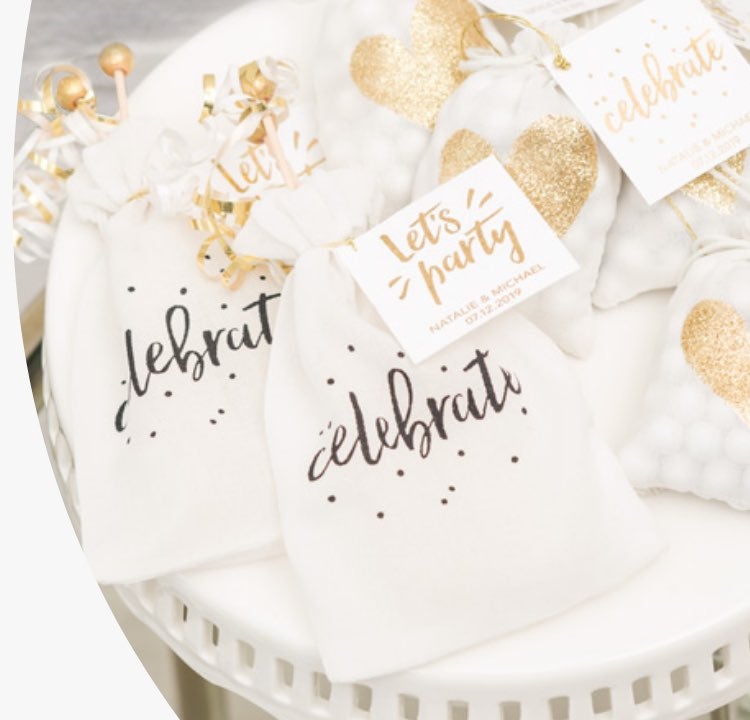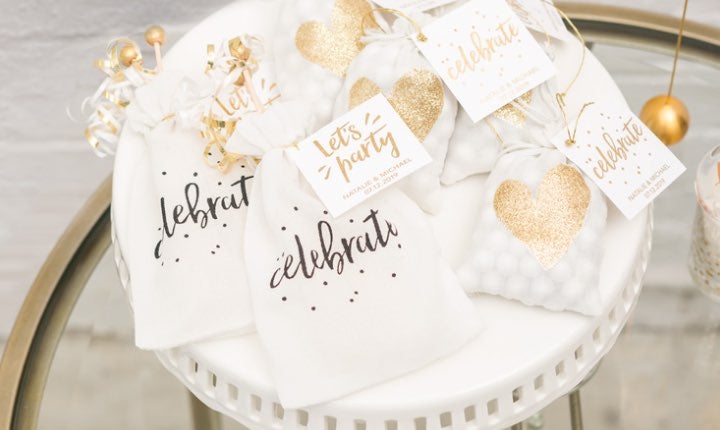 Favour Bags - Fabric, Tulle, Cellophane & Paper Bags
Create favours your guests will absolutely love with the help of these stylish wedding favour bags from Weddingstar. Our selection of unique pouches and bags offer plenty of ways to wrap up the special treats you're planning to offer all those loved ones in attendance. Because there are so many different styles from which to choose, it's easy to find something that fits right in with the vision you have for your wedding day.If you're in search of wedding favour pouches that that feature a warm, inviting touch, check out our adorable linen and muslin bags. These mini drawstring bags for wedding favours have that sweet and simple charm you're looking for. If you want something with a bit more rustic flair, we suggest our shabby chic burlap bags with lace. These rustic wedding favour pouches are adorable, and they can be filled with anything from candies to jars of homemade jam.Weddingstar also has plenty of upscale options if you want something a little more on the glamourous side for your wedding favours. Our organza and tulle favour bags feature lovely, soft textures that look delicate but hold up well when stuffed with gifts for your guests. And if your favours are colourful candies or beautifully decorated cookie that are meant to be on display, choose cellophane for your bags. Just tie at the top with a pretty ribbon and your favours can double as a lovely table decoration.Paper bags are another great option, particularly if you'll be having a candy bar or popcorn bar where guests can fill up a bag of their own treats. Our selection of printed paper goodie bags feature modern designs that add a stylish touch to your reception.Make Weddingstar your go-to resource for everything related to your favours. Besides our treat bags, we offer plenty of ribbons, charms, boxes and other items you may need to present your favours in a cute and memorable way.
All our customizable water bottles are of the highest quality. Just check out our large variety of personalized insulated water bottles and you'll see they are designed to last a long time. These beautifully designed hydration staples are made with 100 percent BPA-free stainless steel to help keep your beverage cold while you're at the gym, school, work or play. Plus, they feature easy-seal tops that make them safe for tossing in your backpack, gym bag or tote.
The Chic Travel Tumbler
Tumblers are another way to easily enjoy a favourite beverage while on-the-go. We offer two different types of travel tumbler designs, giving you more options for selecting an option that fits your personal style. Insulated stemless tumblers can hold both hot and cold beverages, while our tall plastic tumblers are designed for cold beverages.
Mugs of the Moment
For the coffee and tea drinkers in your crew, personalized ceramic mugs make wonderful bridesmaid gifts. Whether you're including them in a gift bag with coffee and tea samples or setting them on the table at an elegant brunch for your bridesmaids, cups with personalized messages are always a welcome gift. And any bride would love a high-quality ceramic mug personalized with her new last name!
Quality Drinkware
Our selection includes cute-as-can-be custom glasses and more for water, wine, bubbly or whatever else you're into. We even have portable nesting wine glasses that are ideal for toasting on the go! Each one has a unique, magnetic stem attachment that lets you sip in style wherever life takes you.