Personalised Credit Card Bottle Openers
Personalised Credit Card Bottle Openers
Choose from a wide range of colors, sayings and designs.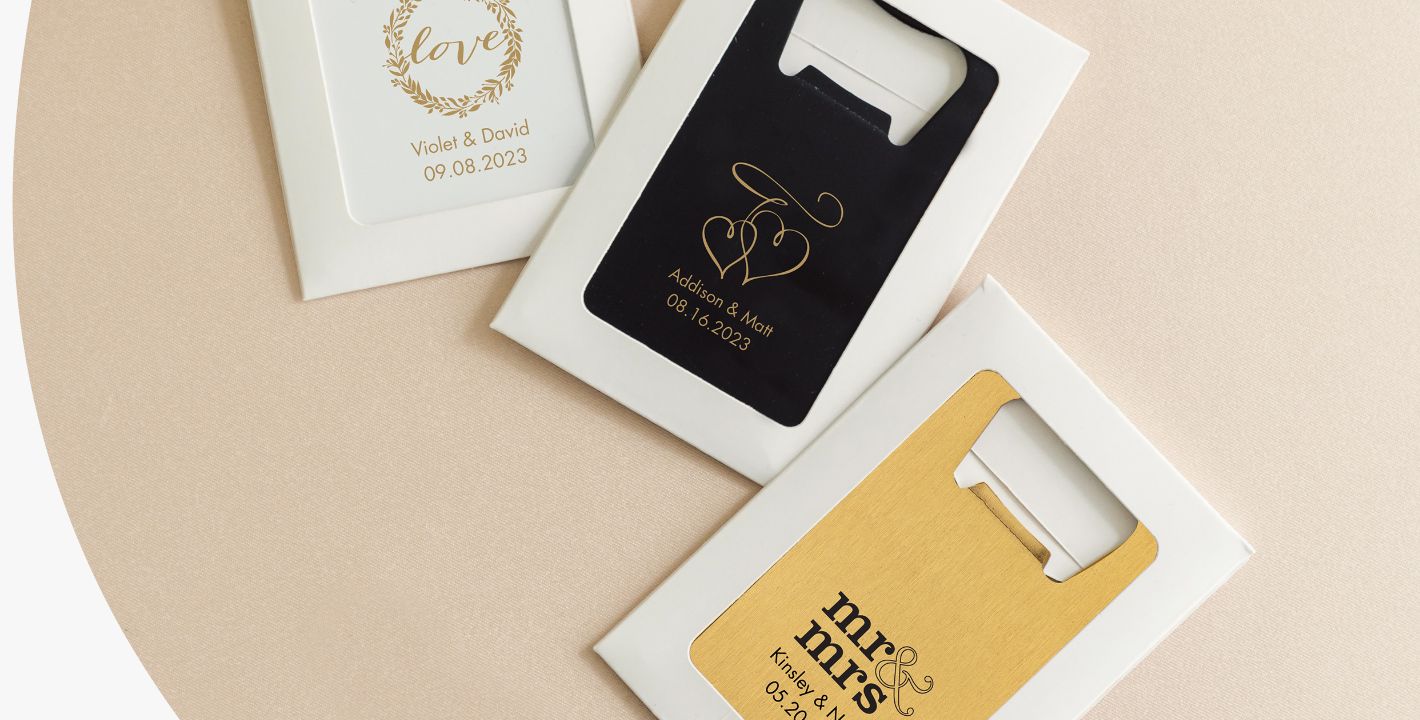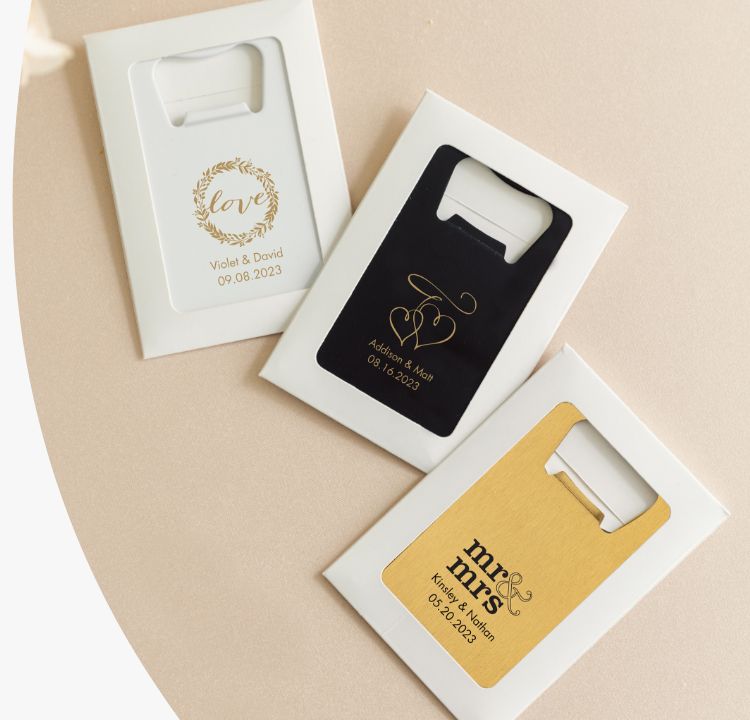 Personalized Credit Card Openers
With their sturdy, stainless steel design, the personalized credit card-shaped bottle openers are the perfect solution to the traditional crown bottle caps on your favorite beers or other bottled beverages. Made to resemble a credit card in shape and size, they take up the minimum amount of real estate in your wallet or purse so you can take one with you everywhere. Perfect for the times the non-twist of caps sneak up on you.
While we have different styles of credit card bottle openers available, each has the same stainless steel base and flat shape. That way they're sturdy enough to get the job done. Offering you different choices so you can pick the one best suited to the person or the party. They make great gifts for the members of your wedding party. Something inexpensive, but cool that the groomsmen and bridesmaids can make use of in the future. Give them as a small token or add them to a gift basket that you're putting together.
Personalized with a range of printed designs to complement any event, you can have the metal bottle openers custom printed with monogram initials, names, occasion dates, and, in some instances, entirely custom text. And, because they are available at such a great, cheap price, they make an awesome guest favor for your wedding or other special celebrations. Set them out as a table favor or let guests snag one on the way out! They can even use the flat bottle openers at the wedding, birthday, bachelor party, or anniversary.