Women's Shirts
Add a monogram or name for an unique personalized gift.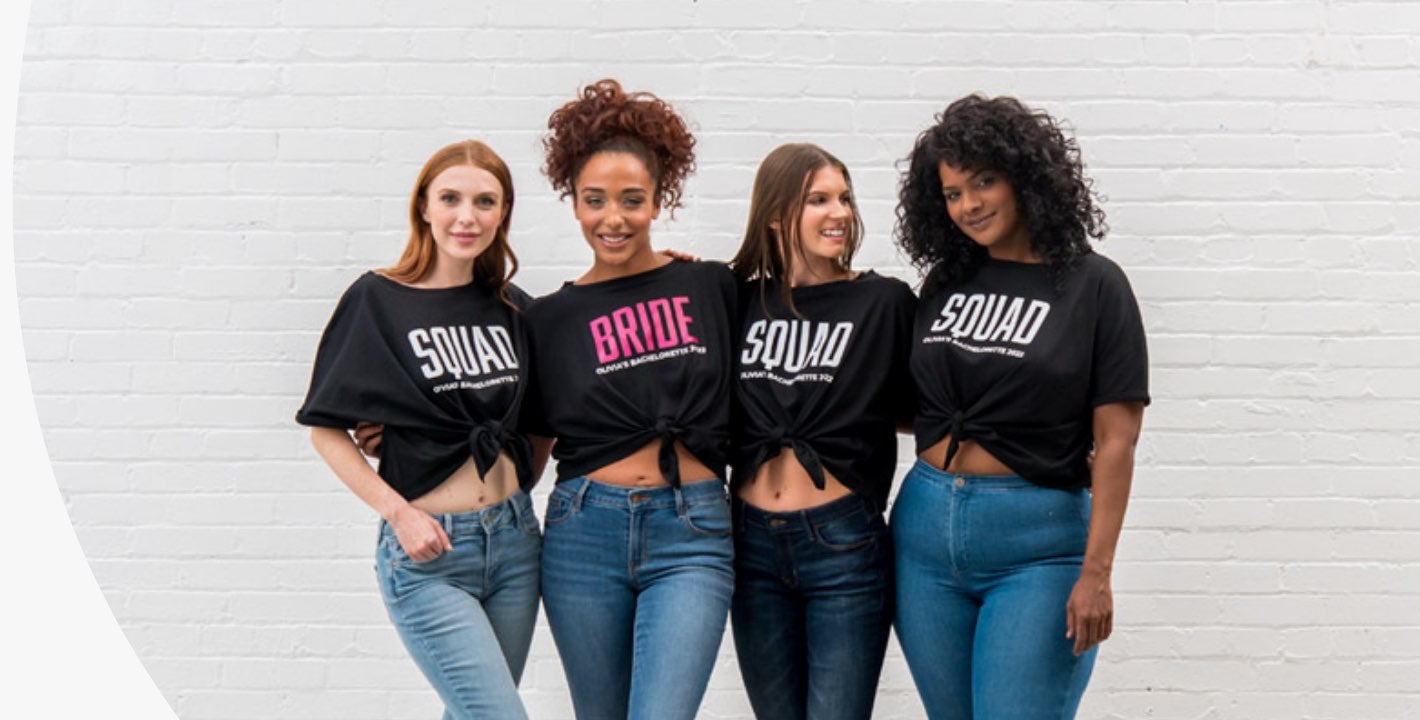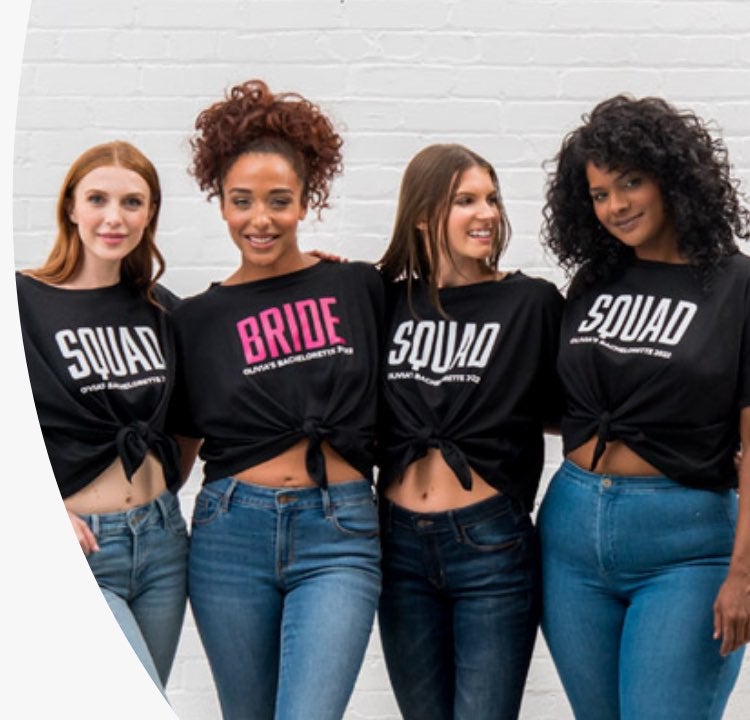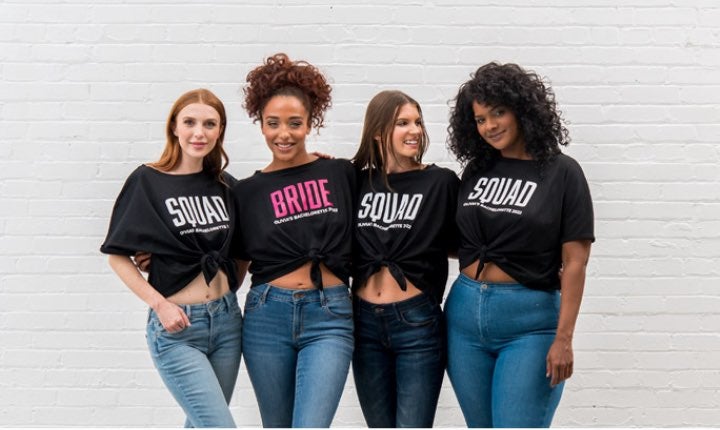 Personalized Wedding Party Shirts
Personalized Wedding Shirts announce your squad's presence in style. From cute to sassy to classy, our selection of T-shirts, tie-ups, tank tops, sweatshirts and more let you personalize your party with keepsake shirts that make a statement. Whether you're a princess bride, a country girl at heart, a mermaid in disguise or a Beach Booze Bestie, we've got wedding party shirts that fit your unique take on bridal life. Choose one type of shirt to personalize with each lady's name, or select a different style to suit each of your bridesmaid's special flair and body type. From midriff-bearing tie-ups that look great at the beach to sweatshirts that celebrate your New Orleans or Vegas party theme, you'll find wedding shirts at Weddingstar to complement your bachelorette or bridal party décor. We've even included red flannel button-down shirts for the tomboy in your crew — that doubles as a comfy cover-up for getting ready before the wedding. Add a personalized shirt to your bridesmaid swag bags for a cute wearable keepsake.