Personalised Gifts For Him
Personalised Gifts for Him
Find the perfect gift for him.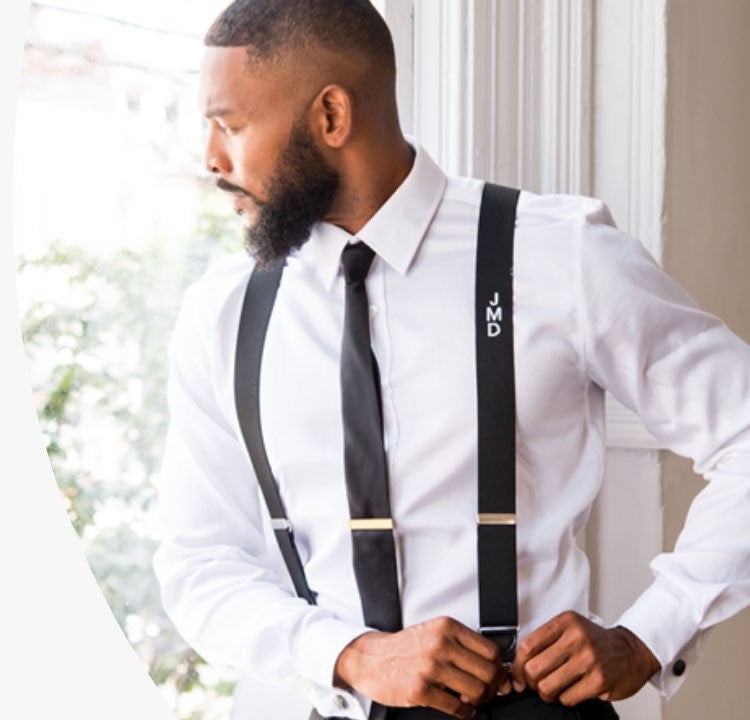 Personalised Gifts for Him
Personalised Gifts for Men

Buying gifts for guys is a breeze when you shop this collection of personalised gifts for men. From bags and bar accessories to cufflinks and tie clips, these gifts cover a wide range of interests and styles to accommodate any man. These items are ideal if you're on the hunt for personalised wedding gifts for groomsmen, a unique birthday gift for a buddy or a sentimental item to give to a family member. Because you can customise the items with names, dates and other meaningful info, it adds a special touch to a gift he'll love. Not sure which gift is right for the guys you have in mind? With a variety of options, you can get a group all the same gift (with a custom touch for each one, of course), or you can pick and choose items based on each man's style.
To make it easier for you to find the type of man gifts you're seeking for every occasion, we've separated gifts into categories. For instance, you can select our Outdoors & Sports category to browse for gifts he can enjoy outside the home. Ideas include barbecue sets and travel bags. If he's the kind of guy who enjoys fine accessories, your gift-finding task may be easier when you take a look at items in our Men's Accessories category. Whatever the category, be assured that all personalised gifts for him meet our high standards for quality and long-term appeal.
The classic gentleman is sure to appreciate our high-quality personalised cufflink sets, tie clips, handkerchiefs and pocket watches. When it comes to groomsmen gifts, these options are ideal for giving your friends some stylish, masculine accessories to add to a special suit or tux. If your buddy likes to kick back and relax with a drink, consider getting him a custom beer glass, copper mule mug, beer stein, growler, whiskey glass or flask. You can even load up a custom beer caddy with a six-pack of his favourite brew to make it an even more thoughtful gift.
These ideas are just the beginning when it comes to unique men's gifts. We also offer customised duffle bags, lighters and knives, which are great for outdoorsy guys. For a man who loves to tailgate for his favourite team, we have personalised cooler bags and chairs. Browse our full collection to find the just-right gifts for weddings, birthdays, graduations, anniversaries and other special milestones.